MrBeast Net Worth 2021: How Does the YouTuber Make and Spend His Millions?
Published 11/06/2021, 9:19 AM EDT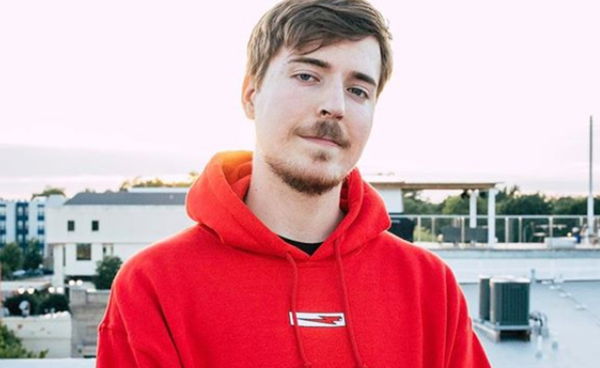 ---
---
Jimmy "MrBeast" Donaldson has made some massive waves in the online content creation world through the popular platform of YouTube. Over the past few years, the 23-year-old YouTuber has quickly grown his channel to the top with some crazy content videos. His videos include some of the most over-the-top challenges and competitions, along with even more crazy rewards for it.
ADVERTISEMENT
Article continues below this ad
By now, almost everyone has seen Donaldson post ridiculous videos on his YouTube channel. From $500,000 game of Tag to spending a $1,000,000 on lottery tickets, the man continues to defy odds and drop everyone's jaws with his content. But, how does MrBeast do all of this, and has ideas like these propelled him to the top of the earnings chart?
ADVERTISEMENT
Article continues below this ad
How much is MrBeast net worth?
MrBeast has a massive following. Currently, his main channel has over 13 billion views while also having 73.7 million subscribers. Along with that, he also has a gaming, philanthropy, shorts and reacts channel which combine for over 55 million subscribers. With the amount of views and subscribers he has, Donaldson definitely has earned his way to the top of the YouTube charts. Many estimates suggest that the American YouTuber has a jaw-dropping net worth of $25 million.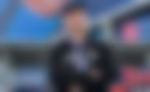 Fundraisings by MrBeast
Even though he has gained a lot of fame through his YouTube videos, Donaldson has also taken a lot of initiative in saving the world as well. In 2019, he started the #TeamTrees project with fellow YouTuber Mark Rober. Through contributions from many fans and well-wishers, #TeamTrees gained more than $20 million in donations, which was then used to plant trees around the world.
However, that wasn't his only major environmental project. Recently, he partnered with Mark Rober again to create #TeamSeas. With this project, the duo aims to remove millions of pounds of waste from oceans. #TeamSeas has a donation goal of $30 million before the end of year, and at the current rate, it seems like the project will easily cross that goal.
MrBeast Success
MrBeast has paved a new path for creators in terms of content they can create on YouTube. His ideas have jumped leaps and bounds in terms of the amount required to produce. With high production value, his videos usually have an element of high reward elements such as eye-popping prizes containing thousands of dollars.
Additionally, MrBeast spends huge money on the production of most of his videos. So even with the massive amount of money he earns through the views and sponsors, he puts all of it to fund his YouTube shenanigans. Donaldson recently revealed that he spends over $4 million every month to produce content for all of his channels. He even recently mentioned that he has spent over $10 million for a new studio and the 100 acres of land around it to create content.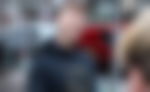 MrBeast Earnings as a YouTuber
Not much is known about MrBeast's earnings through his YouTube channels. But, if views and subscribers are any indication, then he's surely that he's surely earning a lot. According to his Socialblade statistics, Donaldson's main channel earns him up to $1.4 million per month or $16.2 million every year. Add the revenue from his other channels, and his total YouTube advertising revenue goes through the roof.
Along with that, he also has other ventures as well. Earlier this year, he began his virtual restaurant franchise in MrBeast Burger. Additionally, he also partnered with Creative Juice to create Juice Funds that offered content creators a sizeable financial investment in exchange for equity in their YouTube channels. Finally, his management company, Night Media also has a new $20 million venture fund backed by creators like him.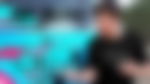 MrBeast Charity work
ADVERTISEMENT
Article continues below this ad
However, his biggest influence outside of the YouTube spectrum has been on the people who are in need. Through MrBeast Philanthropy, Donaldson funds many of his big charity efforts through the revenue any video on the channel earns. This includes filling the pantries of food banks, necessities for hurricane survivors in New Orleans, to even giving away free money to students. With efforts like these, Donaldson and the MrBeast Philanthropy team has changed the lives of many.
I want to build other channels like beast gaming and beast reacts so I can run my main channel at a loss and grow as big as possible. And then use my main channel's influence to one day open hundreds of homeless shelters/food banks and give away all the money.

— MrBeast (@MrBeast) August 10, 2020
ADVERTISEMENT
Article continues below this ad
In the end, MrBeast has surely made it the top of the YouTube rankings and people's hearts as well. With more crazy videos set to arrive on his channel, fans can expect to see bigger and more berserk ideas from Donaldson and his friends.
WATCH THIS STORY: Top-Selling PlayStation, Xbox, and Nintendo Consoles of All Time