MrBeast Reiterates Plan to Own a Team in Popular Esports Game
Published 11/05/2020, 7:45 AM EST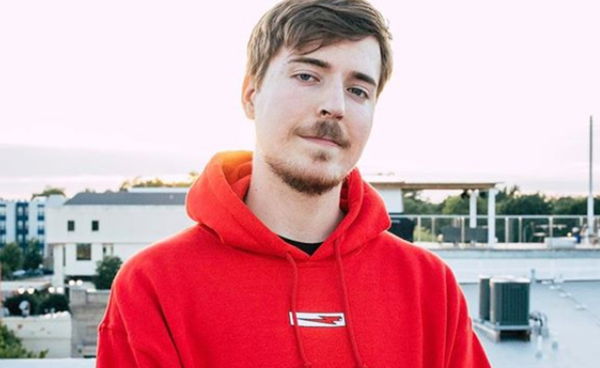 ---
---
A few days ago, popular YouTuber MrBeast tweeted his desire to own a League of Legends team. Representatives from various Esports organizations like Fnatic, G2, Astralis, etc., replied to his tweet, asking him if he would consider partnering up with them. However, MrBeast a.k.a. Jimmy made it clear that he wants a team for his own.
ADVERTISEMENT
Article continues below this ad
One of my goals in life is to own a league team one day

— MrBeast (@MrBeastYT) October 28, 2020
ADVERTISEMENT
Article continues below this ad
Cut to a week later, Jimmy was signing t-shirts during his recent 24-hour live stream while doing an ask-me-anything (AMA) session. A fan asked him whether he was still thinking about owning a League of Legends roster to which he replied, "Oh yeah! Not even thinking. It's happening!"
MrBeast reveals what his team will be called
Talking about the idea further, Jimmy said that it is still going to be a while until he starts working on it. He has a lot going on with his YouTube channels and companies currently. Therefore, fans will not see a team of his in the upcoming season or the Summer Split either.
He went on to talk about his love for the game and how he is an ardent follower of League of Legends Esports scene. He said he watches almost all the majors of League of Legends and "Beast Gaming" will definitely be a part of them. Additionally, Jimmy reiterated that he will call his team 'Beast Gaming' when one of his friends asked about it.
ADVERTISEMENT
Article continues below this ad
"Slap our logo up there, throw around 20 million on player salaries," said MrBeast, talking about competing in the world series.
It appears that Jimmy is aware of the vast amount of capital required to own and manage a League of Legends roster. He will not only have to pay his players' salaries but also a significant amount to get a spot in the worlds.
ADVERTISEMENT
Article continues below this ad
Owning a LoL roster is not an easy or affordable task, to say the least. Many new teams that venture into Esports stick to games like FIFA or Fortnite. On the other hand, LoL is more of an elite club with only the richest of them all competing. Therefore, Jimmy has an uphill task ahead of him if he is to realize his dream. However, his fans trust the fact that if there is ever a man that can say this and actually be able to pull it off, it is MrBeast.
Trending Stories