MrBeast Takes Hide and Seek to a Global Scale in Minecraft
Published 04/05/2021, 12:35 PM EDT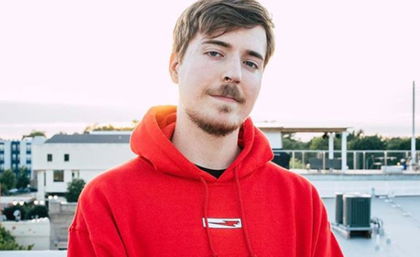 ---
---
Everyone loves a good Hide and Seek video from MrBeast. The popular American YouTuber has often posted these kinds of challenges with huge cash rewards. These videos bring out brilliant ideas from his friends, who use ingenious ideas to hide from Jimmy 'MrBeast' Donaldson.
ADVERTISEMENT
Article continues below this ad
He also taken this challenge into multiple video games like Minecraft. The open world nature of the game allows for a lot of creativity with the playing field for the event. He had earlier held a hide and seek event in the game with a massive cash prize of$10,000 for the winner. Recently, he brought back his iconic challenge, but with a massive change.
ADVERTISEMENT
Article continues below this ad
MrBeast brings Hide and Seek to a miniature Earth in Minecraft
Jimmy and his friends recently played hide and seek in a miniature replica of the world in Minecraft. Creators such as Fundy, Technoblade, Smallant and many more took part in this video as the hidden players. Jimmy and his dear friend Chris The Meme God played as the seekers for the game. The creator who won the game would win a massive fridge worth $10,000.
The map is a small version of the entire world. It is filled with popular monuments from most of the countries, like the Kremlin in Russia and the Statue of Liberty in America. To aid the seekers in killing the hidden players, Jimmy and Chris were given an unlimited supply of explosive snowballs and swords. The last player to stay alive in the game was deemed the winner of the game.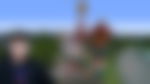 Fundy wins the Minecraft Hide and Seek event
ADVERTISEMENT
Article continues below this ad
The first player to be found was popular MrBeast collaborator, Chandler, who was killed by Chris in the Middle East part of the map. As the map was too large for both players to find, Jimmy allowed Technoblade to help by bribing him an extra $5000 reward if he won the entire game. Wildcat was next to be killed after trying to escape from the bombings in Japan. Jimmy and Chris later found Techno, but they gave him a second opportunity to snitch. He helped the seekers by revealing the locations of Spifey and Vurb, who died later on.
As time passed, other creators such as Punz, Smallant and many more were found as well. Finally, Technoblade, Fundy and Connor were the last players alive in the game. After Jimmy found Techno's location and killed him, Chris tracked down Connor who didn't survive for a long time, leaving Fundy as the last player alive. He was able to hide for such a long time by using a grass costume to camouflage with the environment.
There were a lot of betrayals, snitches, and even prison breaks in a video that was full of entertainment. In the end, it all added up perfectly for the epic finale.
ADVERTISEMENT
Article continues below this ad