This is why MS Dhoni was sacked as captain by RPS owners
Published 04/28/2017, 9:29 AM EDT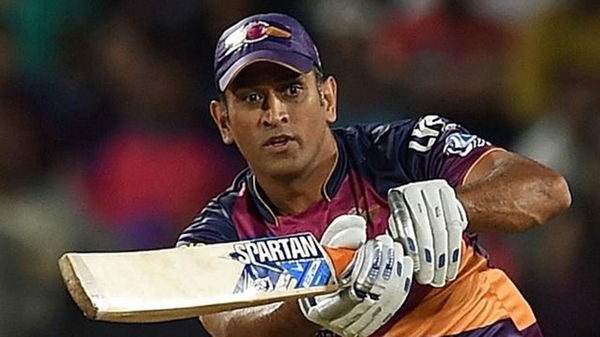 ---
---
MS Dhoni, a man who started his career in 2004 is considered as the best captain. The journey of him becoming the legend includes one T20 World Cup, one ODI World Cup and a Champions Trophy. When Dhoni was given the responsibility to lead the team in T20 World Cup in 2007, no one ever thought that one day this person will be the greatest captain India ever had.
After tons of success stories were written about him, a few months ago the news of MS Dhoni stepping down as RPS captain broke the internet. Later it was revealed that he was sacked by RPS owners. The man who led India to many memorable victories including two World Cup titles was sacked just because he had one bad season.
ADVERTISEMENT
Article continues below this ad
RPS owner Sanjeev Goenka revealed in an interview that they needed a young player to lead the team after the horrific season in IPL 2016. He said,
ADVERTISEMENT
Article continues below this ad
"The team didn't perform to the potential last year. So we were looking for a captain like Steve who could get us the desired results. It might not be an acceptable decision for many but is definitely in the best interest of the team."
He further added,
"I am a straight forward guy and speak the truth on a person's face. Thus I didn't feel the need to conceal the fact that we had made the decision to sack Dhoni as the captain. There was no personal reason behind it but one that appears to be in the best interest of the team so I had to make it."
He also said that this decision was completely professional and not personal. He said,
ADVERTISEMENT
Article continues below this ad
"I have the highest regard for MS Dhoni as a leader and a person. Dhoni continues to be an integral member of our team. He is supportive of the decision keeping the franchise's best interests in mind,".
In the interview, there were some more reasons behind the sacking. It said that these were the main reasons for such a step,
Dhoni did not attend team meeting despite being the captain.
RPS owners also had troubles reaching to Dhoni on phone and the gap in communication sparked things.
Dhoni remained absent during net sessions so he wasn't aware of who was playing well. As a result of these absences, an in-form Adam Zampa was excluded for the first half of the tournament.
Some of Dhoni's decisions, such as selecting a misfiring Saurabh Tiwary, backfired.
He also tried to interfere in non-cricketing materials but RPS owners did not want that.
ADVERTISEMENT
Article continues below this ad
Taking these problems into consideration, RPS owners decided that it will be best for the franchise if they sack Dhoni and select a new captain for the team. To be fair to RPS, this decision is looking good in the long run as they are on their way to playoffs while last year they finished second last.