Mumbai Indians- Five Most Memorable Victories
Published 02/02/2018, 4:41 AM EST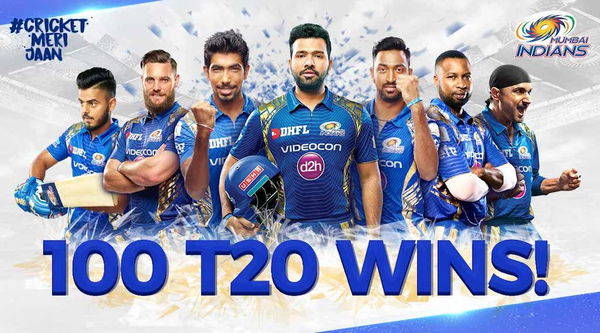 ---
---
What a side the Mumbai Indians (MI) have turned out to be. With the emergence of the Pandyas, the Bumrahs and the Ranas they seem to be the most formidable side in the IPL and in T20 set up. The Mumbai based franchise seems to be on a record breaking spree, if winning by the highest margin in the IPL history wasn't enough, they recently became the first side to pocket 100 wins in T20 cricket. This tells you how good they are as a team; they almost have everything from world class bowlers and batters, to top fielders and all-rounder, players who are ready to step-up in every situation. As a tribute to this rare feat by the Mumbai Indians, we at Essentially Sports have compiled five of their most memorable victories.
ADVERTISEMENT
Article continues below this ad
5.MI vs CSK (14 may 2008) – When a Jayasuriya masterstroke left Wankhede awestruck.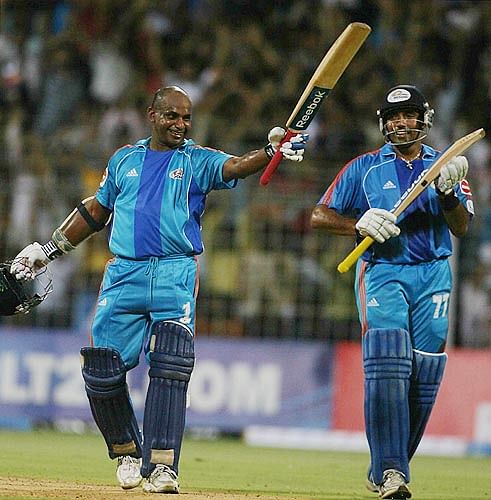 At number 5, is this match from IPL 2008. The Mumbai Indians side looked different back then with master blaster Sachin Tendulkar, the legendary Sanath Jayasuriya, Shaun Pollock and others in their ranks. Batting first, Chennai Super Kings put up 156 in their quota of 20 overs with the loss of 6 wickets. Special thanks to a miserly spell from Pollock picking up a wicket and giving away only 9 runs of his fours overs, one of which was a maiden. The CSK innings saw a gritty knock of 53 from S. Badrinath and captain M.S. Dhoni contributing a valuable 43*.
ADVERTISEMENT
Article continues below this ad
But the second innings was a little contradictory to its predecessor Mumbai didn't need to do much for two masters of the game were at work. Though Mumbai lost Tendulkar early, there was no stopping Jayasuriya, an innings which reminded you of his 90s self, leaving every bowler fearful. The star batsman scored 114* of just 48 balls (4*9; 6*11; SR: 237.50) and single handedly took his side home. Mumbai won the game by 9 wickets.
4.MI vs CSK (6th may 2012) – When Sachin Tendulkar and Rohit Sharma joined hands to produce a class act
MI and CSK are two teams who have developed a healthy rivalry as the IPL progressed; they have produced some exciting matches, some heart stopping performances when playing against each other, this match from 2012 was one of them. Opting to bat first a batting heavy Chennai posted a total of 173 is 20 overs, thanks to a wonderful knocks from M.Vijay (41 of 29) and D.Bravo (40 of 33) and cameos from S.Raina (36 of 21) and M.S.Dhoni (25 of 15).
Mumbai lost opener James Franklin early but Rohit Sharma joined hands with Sachin Tendulkar and it was a sight to watch; both carved a classy partnership while Sharma scored 60 of 46; the little master struck 74 of 44 which included 11 boundaries. Mumbai almost seemed on the path to glory, but they suddenly lost the plot after Tendulkar's wicket though Sharma did persist.
They were left befuddled as 4 of the next six batsmen got out for a duck. The match had entered into the last over, in fact it was for the last ball to decide the fate and West Indian Dwayne Smith kept calm and smashed the last delivery and before he realised what had happened he was surrounded by a mad MI mob, the West Indian played a gorgeous cameo of 24 from just 16 cherries.
3.MI vs DD (10 April 2011) – When Slinga Malinga destroyed Delhi's batting line up
Delhi Daredevils of 2011, a strong batting line up boasting of big names like Virender Sehwag, Aaron Finch, David Warner were up against the Mumbai Indians it was just the fourth match of the season. Delhi won the toss and decided to back their strengths and bat first. Who would have ever thought of the heroics we were to witness. Lasith Malinga went berserk and destroyed the DD back bone single handedly.
He bowled 3.4 overs including a maiden and scalped five wickets giving away just 13 runs. Out of the five wickets Malinga took four of them were bowled. Delhi were bundled out for 95 and rest was just a formality, MI's batting innings was marked by a signature innings from the Master Blaster scoring 46*. MI won the match by 8 wickets.
2. MI vs T&T (Champions league, 26 September 2011)- When a 99 run chase lasted 20 overs.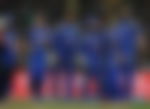 It was the Champions Trophy of 2011, IPL side Mumbai Indians facing the Caribbean giants Trinidad and Tobago. It was a group stage match. T&T, giants of the shortest format were filled with West Indian power hitters. Choosing to bat, T&T were expected to set a high total for Mumbai to chase down, but mind you they were up against a disciplined Mumbai Indians bowling line up on a sticky wicket. Some economical and accurate bowling from Bhajji and Malinga ensured that T&T were bundled up for just 98.
99 in 20 overs wasn't very difficult, it was Mumbai's game but something stood between them, a spirited Ravi Rampaul! The mighty West Indian along with Kevon Cooper bowled his heart out and the chase was dragged onto the last over. Yuzvendra Chahal was on strike two runs needed of the last ball, some sloppy fielding and smart running ensured Mumbai were home. It was a heart stopping game, a chase of 99 dragged till the 20 over and Mumbai won it by a solitary wicket. It was thriller of its kind.
MI vs RR (25th May 2014)- When a Corey Anderson special shattered RR hopes
ADVERTISEMENT
Article continues below this ad
IPL 2014, a tight match as the result would decide which of the two of these would qualify for the playoffs. Rajasthan Royals were a step ahead, with two points higher than Mumbai's points tally and a notch higher in run rate, if Mumbai has to win the match and hope to qualify they had to do it with a big margin to ensure that they march ahead in the net run rate race. Mumbai won the toss and Captain Rohit Sharma chose to chase.
If Mumbai had to win the match they had to chase it in under 14.3 overs, Rajasthan Royals put one of their finest batting on display with some special stroke play by Sanju Samson (74 of 47) and Karun Nair (50 of 27). Royals had set Mumbai a target of 190. What happened next was scarcely believable. Corey Anderson, in his debut season IPL hadn't quite clicked, came out to bat at no.3.
ADVERTISEMENT
Article continues below this ad
He played an impossible knock of 95* of 44 studded with 9 boundaries and 6 sixes, Mumbai managed to chase down the total in 14.4 the additional ball didn't make a difference courtesy a misguided strategy from RR to bowl a wide, Aditya Tare hit a six of the next ball taking his side through. Scenes from Wankhede were unbelievable.
Well it isn't easy to pick top five when a team has created so many memories to look back at; but we've tried, do let us know which one has been your favourite in the comment section.