Mumbai Indians- Five Most Memorable Victories
What a side the Mumbai Indians (MI) have turned out to be. With the emergence of the Pandyas, the Bumrahs and the Ranas they seem to be the most formidable side in the IPL and in T20 set up. The Mumbai based franchise seems to be on a record breaking spree, if winning by the highest margin in the IPL history wasn't enough, they recently became the first side to pocket 100 wins in T20 cricket. This tells you how good they are as a team; they almost have everything from world class bowlers and batters, to top fielders and all-rounder, players who are ready to step-up in every situation. As a tribute to this rare feat by the Mumbai Indians, we at Essentially Sports have compiled five of their most memorable victories.
5.MI vs CSK (14th may 2008) – When a Jayasuriya masterstroke left Wankhede awestruck.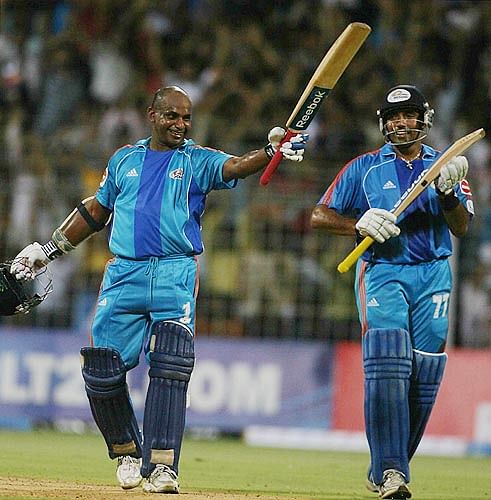 At number 5, is this match from IPL 2008. The Mumbai Indians side looked different back then with master blaster Sachin Tendulkar, the legendary Sanath Jayasuriya, Shaun Pollock and others in their ranks. Batting first, Chennai Super Kings put up 156 in their quota of 20 overs with the loss of 6 wickets. Special thanks to a miserly spell from Pollock picking up a wicket and giving away only 9 runs of his fours overs, one of which was a maiden. The CSK innings saw a gritty knock of 53 from S. Badrinath and captain M.S. Dhoni contributing a valuable 43*.
But the second innings was a little contradictory to its predecessor Mumbai didn't need to do much for two masters of the game were at work. Though Mumbai lost Tendulkar early, there was no stopping Jayasuriya, an innings which reminded you of his 90s self, leaving every bowler fearful. The star batsman scored 114* of just 48 balls (4*9; 6*11; SR: 237.50) and single handedly took his side home. Mumbai won the game by 9 wickets.