Murali Vijay Comes To The Fore
Published 12/28/2014, 6:45 AM EST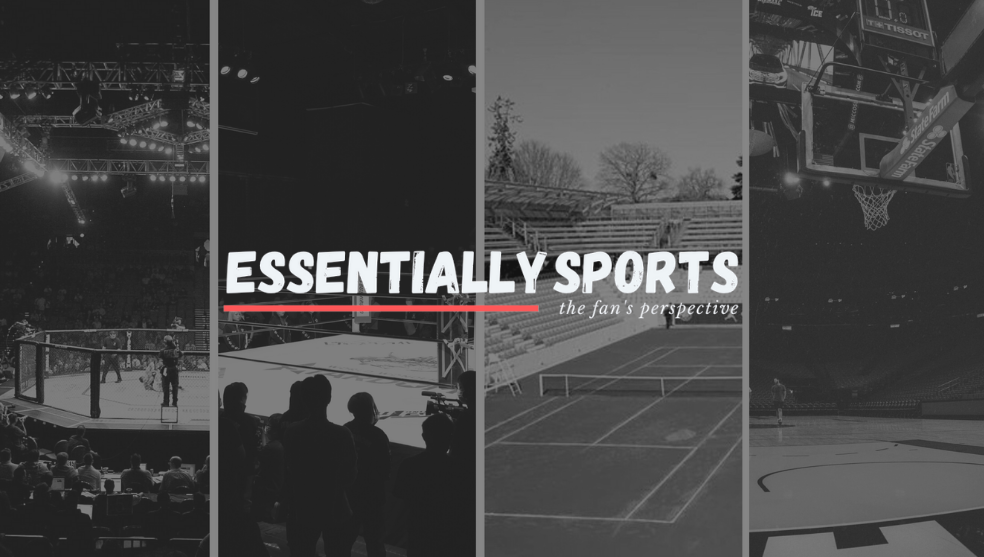 ---
---
It was an overcast day at Johannesburg on an extremely crucial third day of the first test match against South Africa. India had taken a slender first innings lead of 36 after they bowled out SA for 244. The onus was now on the batsmen to bat well and post an intimidating score for the South Africans to chase in the fourth innings.
ADVERTISEMENT
Article continues below this ad
Dhawan, as is often the case, was dismissed early but his partner, Vijay, was determined to stay at the wicket. After successfully negotiating the new ball, Murali Vijay was unluckily caught-behind as he looked to flick a ball off his pads to the vacant fine leg department. He had done all the hard work, batted with patience, left balls alone outside the off stump, but destiny seemed to have deserted him.
After a nail-biting draw in the first test, enter Durban. A flat track was on offer, which was quite uncharacteristic by the standards of Kingsmead. India won the toss and chose to bat. Vijay played very well on Day 1 till play was called off due to bad light. The next morning the pitch was spiced up after it rained and Steyn was visibly fired up. Yet again, Vijay fended a short delivery into the hands of the wicket-keeper. By this time, he was dismissed on 97, and many would agree that he missed out on a well deserved century.
ADVERTISEMENT
Article continues below this ad
New Zealand didn't prove to be a good outing for the Tamil Nadu opener and he failed to make any sort of impact in any of the two innings. With scores of 29,13, 2 and 7, it was a disappointing tour for the nonchalant player, whereas Dhawan prospered as he scored a ton in the first test and missed out in the second test when he was dismissed for 98.
It was finally time for the highly anticipated tour of England, and with Gautam Gambhir back in the squad, the pressure was certainly on Vijay to perform and prove his mettle. On the first day of the tour, he smashed a century while holding the innings together. He backed up his dominant century in first innings with a fifty in second. In all fairness, you could argue that he was wrongly given out in the first innings on 146. He displayed the will power to leave the balls alone outside the off stump, bat for long hours and capitalise when the loose deliveries came his way.
But the real test was bound to be batting on the green top at Lord's. On a track which could easily be termed as 'pasture land' for the amount of grass it had on the pitch, it was a stern examination of every batsman's defensive game. Although the innings was not faultless, he showed tremendous character by not letting the conditions faze him.
As the pitch eased out in the second innings, he batted with even more maturity and patience and put up an impressive 95 while keeping the innings together in the midst of a typical middle order collapse.
But for some reason, his form deserted him and Murali Vijay did not play any innings of substance in the next three tests. India's next overseas was against Australia, a team against which Vijay had already scored 3 hundreds, but in India.
This was his first tour in Australia, but boy did he perform. Scores of 53, 99, 144, 27 and 68 have raised his stature and earned him respect not only among his team-mates but from the Australians as well. An average of 69 plus against a team like Australia is no mean joke.
Despite his good scores, he must be kicking himself for not being patient to get to his hundred in Adelaide in the 2nd innings. It was probably his dismissal where the game changed. The Indian collapse also highlighted how well both he and Virat Kohli had played on deteriorating Adelaide Oval track.
The innings in Brisbane was against about being classy, displaying grit and patience, along with battling the immense heat at the Gabba. It was a superlative effort which again showed how he has transformed from being a basher to someone who can play really well with patience.
From Wanderers to Lords, and then from Lord's to Gabba, what was evident was Vijay's will to bat for longer periods of time and curbing his natural instincts that call for him to play elegant and expansive drives.
ADVERTISEMENT
Article continues below this ad
Harsha Bhogle called his innings of 95 was 'an innings of fortitude'.
He has gone some way in answering his critics and having shown the desire to rough it out, an attribute that he was not known to possess, he has won over many cynics.
If there were some questions earlier about Murali Vijay being India's long term opener, all of them must be answered by now.
ADVERTISEMENT
Article continues below this ad