Murray- A step away from the pinnacle
Published 11/05/2016, 3:00 AM EDT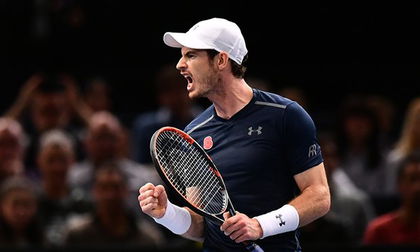 ---
---
For years, Andy Murray played alongside the infallible standards of Roger Federer, Rafa Nadal and Novak Djokovic. Constantly fighting for majors, falling at the last hurdle several times, he was nowhere close to what the other three tennis greats had achieved. From teary eyes at his runner-up's speech at Wimbledon 2012, to finding himself just a win away from the pinnacle of men's tennis, this gritty Scot has come a long, long way. Now he's a step away from putting an end to the 122 weeks reign of a particular Serbian.
ADVERTISEMENT
Article continues below this ad
With sheer determination and an unyielding attitude, Andy Murray eyes the ATP World No.1 ranking taking advantage of the poor form of the current No.1 Novak Djokovic. But let's be honest, had these two faced each other today, we know who'd end up winning! At the start of the year Djokovic was ahead of Murray with almost double points, then how did the gap narrow down to just 415, before the beginning of Paris Masters ? Let's look back.
SUPREMACY OF DJOKOVIC 
ADVERTISEMENT
Article continues below this ad
The year 2016 started with Novak Djokovic continuing his fourth year as World No.1, some 8000 points ahead of Andy Murray. The first half of 2016 was all about Djokovic. He won his sixth Australian Open title in a straight set win over Murray and captured Doha and Indian Wells. As a result of which the combined rankings points of No. 2 Andy Murray and No. 3 Roger Federer could not surpass the No.1.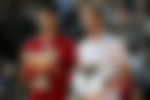 The success was followed by more wins at Miami and Madrid. This enabled him to surpass Roger Federer to become the all-time leading prize money winner on the ATP tour with career earnings of $98.2 million. The biggest win came at the final of the 2016 French Open in four sets against Murray, making him the champion of all four major tournaments. This historic feat was popularly dubbed by the media as the "Nole Slam." With his French Open triumph, Djokovic became the 8th player in history to achieve a Career Grand Slam. He also become the third player in history to hold all four Grand Slam titles at the same time, and the first player to win $100 million in prize money.
Here is a reminder of the epic win by Djokovic:

DJOKOVIC SLUMPS, MURRAY PREVAILS
After the French Open, the second half of the year has not been fruitful enough for Djokovic's standards. Before Wimbledon: Djokovic had 8,035pts lead over Murray. He was ousted in the third round at The Championships by the American Sam Querry, making it his earliest exit in a Grand Slam since the 2009 French Open.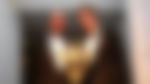 Meanwhile, Murray, who had already parted ways with coach Amelie Mauresmo, had won Internazionali BNL d'Italia. He reunited with coach Ivan Lendl for the second time in June. Shortly after, he won a record fifth Queen's Club Championships title overall. Murray then won his third Grand Slam and second Wimbledon title defeating Milos Raonic in straight sets. He also managed to return a 147mph serve by Raonic in the second set, which was the fastest of the tournament ever, and still won the point.
At the Rio Olympics he became the first player, male or female, to win two gold medals in the tennis singles events by defeating Juan Martín del Potro in a four hour final. However, he lost in the QF at the US Open to Kei Nishikori. Next, he started his winning spree by capturing China Open, Shanghai Masters and Erste Bank Open at Vienna back to back. He has now surpassed former No. 1 Stefan Edberg in the Open Era titles list with 42 titles, the latest win coming at Vienna.

HOW CAN MURRAY BECOME THE WORLD NO.1
The following image, shows exactly how Murray has closed in the gap in the past 10 months. Marin Cilic has played his part. Knocking Novak out before the finals and making Murray's road a bit easier. He is close to overtake Djokovic and just needs one win to do so. For that, he would have to beat Milos Raonic in the semifinal on Saturday, which will make him go a minimum of five points clear at the top.
Here are all the possible scenarios of points at the end of BNP Paribas Masters
Ranking points totals on Monday November 7th:
DJOKOVIC: 10,780
MURRAY
SF: 10,545
F: 10,785
W: 11,185
"If he gets it, which he is in a very good position to do, he's definitely a player who deserves that," Djokovic said, following his exit.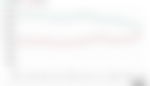 IMPROVEMENTS MADE BY MURRAY
The most crucial role in this year was played by Ivan Lendl and Jamie Delgado who not only strengthened his forehand but also worked upon the 29-year-old's serve. Also, he has started to play with a lot more confidence and his game has become more consistent compared to last year.
Not so long ago Murray's second serve was even slower than Serena's serve. However, under Lendl's watchful eyes, the second serve has improved by leaps and bounds. The tweaks to his first service have resulted in better and faster results going as high as 141 mph in the fourth round at US Open against Grigor Dimitrov. Murray has won highest percentage of points on serves this year. All that hardwork is now paying dividends.
Murray has made considerable changes to his forehand as well. The following image shows the placement of his right hand behind his back, which was far too extreme earlier, and meant less acceleration and impact. In the 2016 picture, it is seen that his right hand is more close to the body plane which helps in accelerating the shot.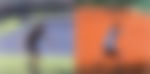 BNP PARIBAS OPEN
ADVERTISEMENT
Article continues below this ad
The door is wide open. And Andy looked more than determined last evening against Berdych, coming from 1-6 down in the tiebreak, to clinch the first set and ultimately winning 7-6(9) 7-5. The tie breaker in the first set can be marked as one of the best comebacks for Murray. It's the kind of hunger that Murray hardly ever displayed, he wants this one badly.
"I don't know [how he will handle the pressure on Saturday]. I've never been in this position before. I don't know how I'll deal with it. Normally in big matches, when you got on court, you feel fine. If I wasn't to get to No1 this year, I was looking to next year. If it happens, great. It's been a great few months for me and I'll try to finish this week the best I can."
ADVERTISEMENT
Article continues below this ad
If Murray gets the job done, he will be the oldest player to do so since John Newcombe, 30, in 1974. It's finally time for the final member of the Big 4 to sit atop the world of tennis.