Muselk On Fortnite vs Warzone: Which is better in 2020?
Published 08/12/2020, 6:43 AM EDT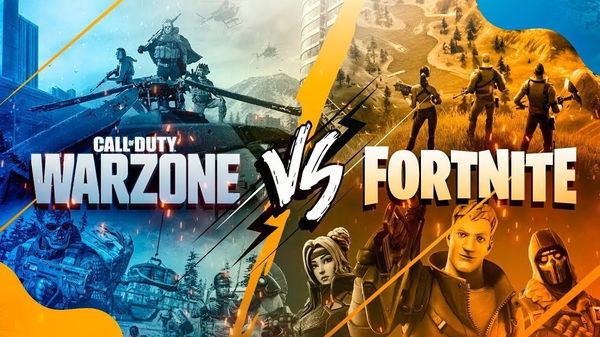 The gaming talk-show Courage and Nadeshot Show hosted Muselk in their latest episode. The show basically revolves around discussions on topics in the gaming universe. The drama that happens every now and then, one can easily say they usually have a lot to talk about. Muselk being one of the biggest Fortnite influencers in the community there had to be Fortnite topics. Read on to find out what Muselk had to say in collaboration with 100 Thieves.
Fortnite vs Warzone: Sweats vs Influencers
The two Battle Royales are probably the most popular in the genre. Any famous streamer will either play Fortnite or Warzone or even play both. Fortnite obviously has been in the scene for a longer time. It has basically set the mood into gamers about battle royale and what is it all about. Recently though we have seen multiple streamers and influencers starting to despise Fortnite. Players like SypherPK and TFue who made their base with Fortnite have nothing good to say about it now. The problem is either with the game developers being lazy or the players who play the game. Sweats ruin the fun for content creators who have an audience waiting for them to bring out excellent content.
ADVERTISEMENT
Article continues below this ad
No brownie points if you can guess what game streamers are playing more. Warzone became a fast favorite with streamers. The game has simple agendas and more realistic vibes. Let's just say you jump off a plane with a parachute and not off a bus with an umbrella. Warzone just entered its 5th Season and like any other popular game, it has its pros and cons.
What influencers say
None of you can beat me in the gulag.

— 100T Nadeshot (@Nadeshot) August 9, 2020
Muselk on the show says he still prefers Fortnite over Warzone. He doesn't mean any hatred towards Call Of Duty but Fortnite always has something for him to learn.
"I don't necessarily believe it(Warzone) has quite the depth of gameplay to keep people (playing). Fortnite is a game where I still feel like I am learning so much every day just because of the building element."
Nadeshot counters him well bringing up points like Fortnite has gotten hard to the point if a player is not an expert they don't like playing it.
"Call Of Duty has always been the game where people come home from work, just hang out- in and out for 2 or 3 hours and that has been Activision's bread and butter."
Coming from a streamer like Nadeshot who puts in so many hours in COD, it is understandable and his statements make total sense. The question isn't which game is bigger but rather which is more enjoyable. Not everybody is going pro in every game. Facing people who put in hours everyday sweating through each moment can get frustrating for the community. Warzone keeps things fresh a lot more with every 1v1 firefight being as fair as possible.
Both Muselk and Nadeshot agree at the end of that discussion that Fortnite does alienate a gamer if he cannot put in the time to play every day. The progression of that game is too fast and you're missing out on too much if you don't grind daily. Warzone, on the other hand, is a lot more chilled allowing casual gaming to move at its pace.
ADVERTISEMENT
Article continues below this ad
Did @FortniteGame make matchmaking changes with the downtime? Or am I just getting cursed matches.
Almost EVERY enemy im meeting is a pretty solid sweat.

— Muselk (@muselk) July 2, 2020
It doesn't matter if you are a fan of either of the game. Each game has its own demographic base that will loyally stay on. All that matters is you don't end up throwing your controller at the TV frustrated by the game. Until then all is well.
ADVERTISEMENT
Article continues below this ad
Source- YouTube/100Thieves