"My Credit Card Limit Is the Same I Had When I Was 12"- xQc Ends Stream as He Fails to Pay His Electricity Bill; Alinity Responds
Published 04/01/2021, 6:30 AM EDT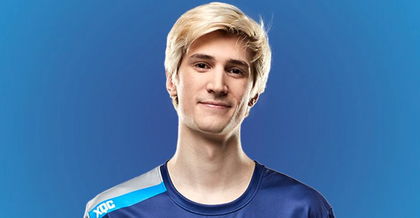 ---
---
Of all the streamers on Twitch, Félix "xQc" Lengyel is one of the most popular ones. Not only in terms of his audience, but Twitch has also helped xQc commercially. His partnerships and streaming contracts, along with all the donations and subscribers, pay him well enough.
ADVERTISEMENT
Article continues below this ad
According to recent estimates, it is safe to say that xQc is a millionaire. Now, being a millionaire, that too during the prime of his streaming career, one would assume that things around his house run smoothly. On the contrary, Félix ended his recent stream abruptly because of an absurd reason that involves paying his bills.
Clearly, millionaires like xQc have enough money not to default on their payments. Therefore, when he posted a tweet apologizing for his stream going down because he didn't pay his electricity bill, he was a laughingstock within the gaming community.
ADVERTISEMENT
Article continues below this ad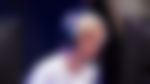 According to Félix, the auto-pay on his credit card was on. However, it was an issue with his limit, which for some reason is the same as it was when he was 12. While the streamer only had himself to blame, he somehow managed to shift it on to the Canadian banking system.
AUTOPAY WAS ON BUT MY CREDITCARD LIMIT IS THE SAME I HAD WHEN I WAS 12 SO SOMETIMES ITS EMPTY AND PAYMENT CANT GO THROUGH. JUST CANADIAN BANK STUFF MOVE ALONG

— xQc (@xQc) March 31, 2021
ALSO READ: xQc Adorably Spills The Beans about Him Dating Twitch Streamer Adept
The gaming community responds to xQc forgetting to pay his bill
Most of his fans found the situation extremely funny and naturally had a few good laughs at xQc's expense. Although most people can't imagine what it would be like to be a millionaire and still not pay the electricity bill, there was one person who could relate to Félix's dilemma.
Fellow Twitch streamer Alinity responded to xQc, saying how she also found herself in a similar situation multiple times. She recommended he switch to auto-pay, something he later clarified.
🤣😂 that streamer life. This happened to me more times than i care to admit. Get your stuff in automatic payments, it's totally worth it!

— Alinity (@AlinityTwitch) March 31, 2021
Apart from this isolated incident, all other replies to xQc's tweets involve memes and jokes about the incident.
DUDE IS A MILLIONNAIRE BUT STILL OWNS A CREDIT CARD FOR STUDENTS LMAO

— りゅか (@iamryuka) March 31, 2021
Even G-Fuel took a jab at the Twitch streamer's situation while advertising their product in the same line.
There were many others who were upset about xQc not having power. They really wanted their favorite streamer to participate in the Among Us update stream, something he had to miss out on.
ADVERTISEMENT
Article continues below this ad
he isn't gonna play in it. he skipped the last one for RP and if his internet is down he definitely aint gonna do this one

— Zurqq (@ZurqqTheJerk) March 31, 2021
Clearly, these are millionaire problems that most can't relate to. However, the carelessness on xQc's behalf, especially regarding something that earns him his bread and butter, is a little disappointing.
ADVERTISEMENT
Article continues below this ad
READ MORE: "I'm About to Pass Out"- xQc Takes GTA RP Too Seriously