"My Job is something I love doing" – Saurav Ghosal Interview
Published 07/11/2015, 7:32 AM EDT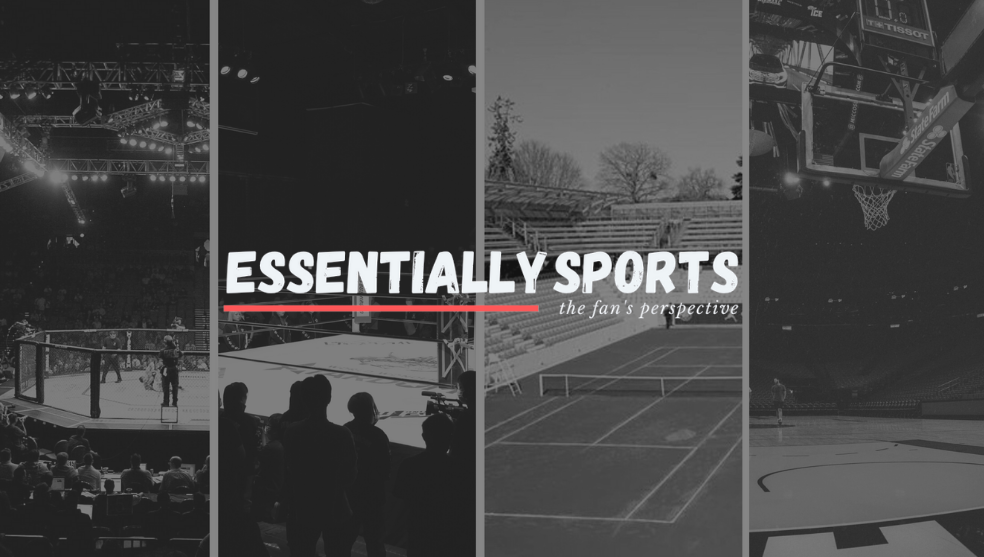 ---
---
Passion and Hard work make sportspersons what they are.  Saurav Ghosal best embodies these qualities. For those  new to this name, Saurav Ghosal is India's best male squash player. Though most famous for leading the men's team to gold at the 2014 Asian Games while picking an individual silver, Saurav has made history at every step. The first Indian to reach the quarter-finals of the World Squash Championships, he also broke Indian squash's medal drought in Doha 2006 by bagging the bronze. The Arjuna Awardee repeated the feat in Guanghzou before bettering it in Incheon. Essentially Sports caught up  with him and the World No.21 gladly opened up to give his views on squash, Indian sports and much more.
ADVERTISEMENT
Article continues below this ad
Q: Thank you for agreeing to interact with us Saurav. To speak to an Asian Games gold medallist is a dream come true. Have you heard of Essentially Sports earlier, Saurav?
ADVERTISEMENT
Article continues below this ad
No Saketh, but I checked you out after I got the message. I hope you get bigger and better as you go along hopefully.
Q: We would like to know how Saurav Ghosal was as a college student in Leeds.
Life wasn't what a normal college student's life was. It's probably one of the sacrifices you make, doing what you do. Especially in England everyone is pretty much chilled out and having fun except during exams, but I obviously couldn't do that. I was traveling a lot when I was in college for tournaments and stuff and I had to catch up when I was back. The social side of being in college was definitely not what a normal student does, that's something I missed out on. Of course I would have liked to have that experience as well, but you can't really do anything about it.
But the upside, the basic difference between colleges in England and India is that we didn't have attendance and stuff. I was very happy with the system in place, I still miss a few of the things back there, I still miss going to a few lectures which is saying quite a bit. So, there are things which I think could be introduced into our system of education as well and make it better, though I'm not saying that everything in England is better than in India. There are certain things we could imbibe into our system and make it better.
Q: So there was no running after girls? Or maybe the other way round?
No, I was seeing someone as well that time. Someone from India, so I was trying to be a good boy.(Laughs)
Q:How did you get into Squash and make it a career in a cricket fanatic country?
My dad used to play at club level and I started playing by going along with him. I used to play both cricket and Squash pretty seriously till I was 13 but then I came to Class 9 and I had to choose either one of them and balance it with academics. I was enjoying Squash more at that time and it was an individual sport so my destiny would lie in my hands. I chose Squash then.
In terms of it becoming a career, I don't think I made a conscious decision to be honest. I made a gradual transition from my Junior days onto the Professional floor and it just happened that I've done decently alright. I've enjoyed my career all these years. I'm lucky that my "job" is something I really love doing.
Q:How highly do you regard the Indian Sports setup? You think it can be run better?
Definitely. In terms of infrastructure, yes. Every 4 years, the common man goes like "Why are we not winning enough medals at the Olympics". It's not an overnight thing to produce Olympic medalists. There are lots of things that go into making Olympic gold medalists. In India, we don't have the necessary infrastructure in terms of facilities for every sport. There are a couple of sports doing really good. Like badminton, we've been doing really good over the last few years, so I think we have a good system in place over there. Cricket, we always do well because it's the biggest sport in the country.
But in other sports, we need a lot more that needs to be done in terms of facilities, expertise, knowledge and experience of how to compete at the top level, basic physical testing. Personally, I can say over the past few years the government has been helping Squash financially. Maybe that's coincided with the fact that we've done well at the Asian Games and Commonwealth Games. Yet in terms of basic infrastructure for any Tom, Dick and Harry to become very good in India, that is still lacking to a great extent. If we were to produce top level sportspersons on a regular basis and not few and far between, we definitely have to have better systems in place starting from the grassroots level to the elite level which today is not there. Again, that is not going to happen overnight. We need to start somewhere.
In India, I do understand that the government has a million things to worry about, considering the size of our country, the number of people that live here, the number of problems that everyone has. Maybe the private sector can also lend a helping hand.
Q:Now we've touched about Olympics, tell us what you think are the chances of squash being picked for Tokyo 2020?
I'd love to say that we have a fantastic chance, but to be honest I'm not sure how good the chances are. All I know is we tick all the right boxes to be an Olympic Sport. We do all the right things. It's a combination of physical and mental side. All the ideas of Olympics as well. We are a drug free sport, which is a great example to the youth and lot of countries play the sport. Everything that is required to part of the Olympics is in place, but the final decision lies with the committee and Tokyo I guess, being the host nation.
Every single person associated with Squash would be over the moon. That would be the biggest thing ever for any squash player-to be part of the Olympics and win an Olympic medal. We really hope that we do get in, but in terms of realistically saying what our chances are I don't know. I think our chances are good but we've said that a lot of time before so I don't want to say anything. Hopefully we'll get our turn.
Q: Is there anything that the media and sports websites like Essentially Sports can do to promote squash? Because we would really love to see you play at the Olympics.
I think there quite a few polls and stuffs going on. The main website for the Olympics is insidethegames.biz and I think there is poll there, used to cut down the shortlist to 8 now. So they poll asks you about which sport should get in, maybe you all can put that in. And generally, we are pushing on building our tour without the Olympics and making our product as good as we possibly can.
Considering you are based in India, you can follow a lot of the people who are playing for India and doing well. Not just me, the girls (Dipika Pallikal and Joshna Chinnappa) and Harry (Harinder Pal Sandhu), Mahesh Mangoankar and some of the younger boys as well. Maybe you all can keep your readers abreast of the fact that there is a sport that we are developing really well in India.
Most people don't know that squash never won an Asian Games medal before 2006 and in 2014 we won the gold. So squash has developed pretty quick in these 8 years in India. You can let people know what is happening and if you just follow Dipika, Joshna, Harinder and myself on Twitter and Facebook you would get to know pretty much.
Q:Take us through your daily routine, Saurav.
I'm not the earliest riser in the world, so I wake up around nine-ish. I train from about 10:30 to 1 and come back home, have lunch and chill. Then I go back to train at 4:30 till 7- 7:30 and then get back home for dinner. That's pretty much my normal routine. I do go out on some weekends for dinner with friends, but this is pretty much my normal routine.
Q:Who has been the toughest opponent you've faced so far?
That's very difficult to answer. There are 20 people who are ranked higher than me right now, so all of them would be the toughest.
Q: But you've made World No.7 Tarek Momen your bunny, beating him twice in succession in April.
We both played pretty well against each other, and it so happened that I won the last two times. I think I did play well that time. I just need to keep producing that kind of performances not just against him but against other guys as well and get my ranking up.
Q: Can you enlighten our readers about what tournaments you have lined up next?
There's a Nationals next week from 7 to 12 July. Then I'm playing the Colombian Open in Bogota from 6-8 August. In September there are two PSA (Professional Squash Association) events in India, one in Bombay from 8-14 and in Calcutta from 22 to 27. So, I will be very busy from August onwards.
Q: What was the best piece of advice you were ever given?
I think the best piece of advice I have been given was that whatever happened in your previous match, whether you played good or you played badly, you have the opportunity to improve upon that and make it better in the next one that you'll play. You cannot stand still and let what you have achieved or what you haven't achieved affect you. You have to keep moving and keep working hard. And there's no substitute for hard work. Hard work, more often than not, beats talent. No matter how talented you are, if you are not going to work hard you won't get anywhere.
Q: What are India's best squash player's immediate targets?
I'm 21 in the World so I'll try and break into the top 20 again. I've been 15 in the world so I wanna better that. I wanna make top 10 soon, as I've been playing good and though not reflected in the ranking but I'm closest to making the top 10. For that I have to make sure that in tournaments I get the big wins. In the first half year of the year, I've been pretty ok.  I have been consistent and I would like to build on that in the 2 half and take it forward. If  I can do that I can get some big wins in the last few months of this year and help me get better
Q: What is the most interesting thing that happens on tours? Tell us about one interesting experience.
Other than the squash, there is nothing much except chilling. I am big foodie. I keep trying out new restaurants and new food and loving them I think is the most interesting part of travelling for me. India has great food and places but there is lots of good food in other parts of the world also, so it's about appreciating different kinds of things.
Q: Is there a parting message you would like to give our readers?
In general, I think everyone should try and play a sport. It is very important for your body to stay healthy and sport is the best way to stay healthy. Of course me being a squash player I would tell you to play squash if you have access to that and you can. Otherwise, play a sport because it helps you. With the everyday stress you might feel a bit tired while you are playing it but after you play it's like the best feeling ever. So, keep it simple and play a sport and I'm sure you'll be very happy.
 Thank you so much Saurav for interacting with Essentially Sports. It's been great talking to you and we wish you all the best.
ADVERTISEMENT
Article continues below this ad
Saurav Ghosal has reached heights in World Squash most Indians are yet to dream of. Yet, he has no airs about him and keeps it simple. With a virtually unknown boy, he interacts with ease and let's the conversation flow on a first name basis. Every piece of appreciation is gladly accepted but played down with a polite "There so much more to do". That speaks volumes about someone who has been World No.15 and wins medals at Asian Games like a hobby. He is candid and realistic and appreciative of his colleagues and rivals, not complaining loudly even while recognizing the shortcomings. As I end the interview so he can get back to his schedule, he happily agrees to send his autograph. There is nothing artificial when he says, " I hope your website grows well" or when he ends the conversation saying "Take care Saketh".
He is a sportsperson to look up to and idolize. Essentially Sports wishes him all the best and hopes he continues to re-writes history.
Photograph Credits : Michelle Bollhalder
ADVERTISEMENT
Article continues below this ad