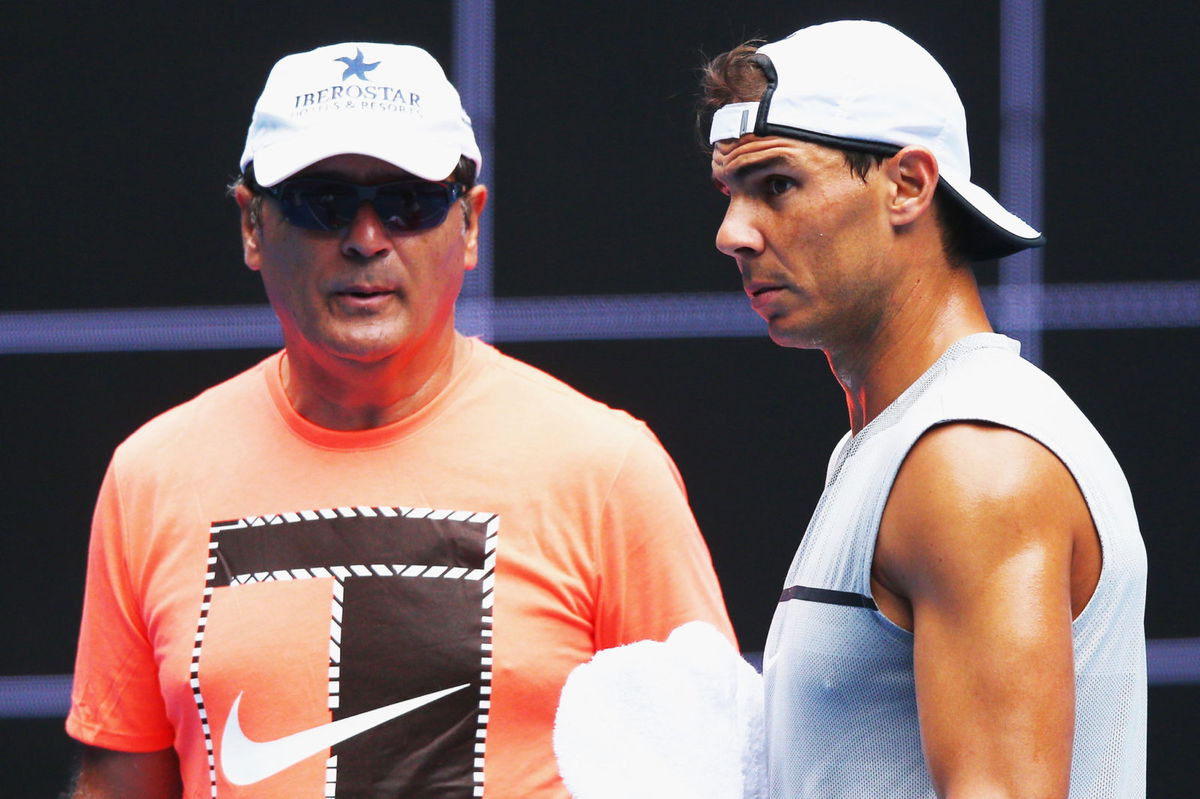 Every tennis fan in the world remembers the 2008 Wimbledon final between Rafael Nadal and Roger Federer. Both players were at their best and played one of the greatest matches of all time. Rafa remembers this match very well and talked about it in a recent interview. He also ended up revealing something that his coach and uncle, Toni Nadal, did during the match. Check it out.
Who even falls asleep during a gs final let alone wimby08, drag him baby 👏🏼 pic.twitter.com/dhWCIRYd1C

— monse 🇪🇸 🌺 Buenos días (@coachdal) May 26, 2020
Rafael Nadal Talks About What His Uncle Did
Rafael Nadal recently had an interview with ESPN where he talked about the Wimbledon final in 2008 and how he felt during the match. He said,
"I wasn't nervous at all. As a matter of fact, I made fun of my uncle. He fell asleep in the locker rooms during the first stop due to rain when I was winning 2-0. During the last stop, after I lost 2 match points, I told him that it would be better if he didn't sleep this time."
Clearly, Toni Nadal staying awake worked for Rafa as he battled through a thrilling 5th set and eventually won it 9-7. This got him his first Wimbledon title and in the process, he played one of the best matches in the history of tennis.
There are few matches that were as entertaining as the 2008 Wimbledon final. And that is why tennis fans still remember to this day. Tennis fans always hope to see a match as entertaining as this but sadly we don't see it as often.
The one match that was almost as good as this one was the 2012 Australian Open. It was played between Rafa and Novak Djokovic and lasted 5 hours and 53 minutes making it the longest Grand Slam final ever. The match was so tiring that both players had to sit down on chairs during the presentation ceremony.
These matches are the reason why people watch tennis. And hopefully, we will get to see more matches like these once the ATP Tour returns from its suspension in August.