Myth Picks a Side in the Battle Between Twitch Streamers Indiefoxx and Amouranth
Published 04/20/2021, 11:29 AM EDT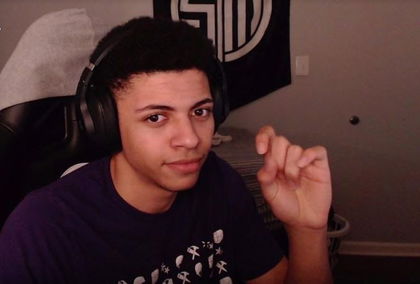 ---
---
The battle between Twitch streamers Indiefoxx and Amouranth continues to heat up as time progresses. Both creators are accusing each other of stealing stream ideas, including the hot tub meta which have made them quite popular. A lot of other creators on the platform are choosing sides in this war, including Fortnite superstar Ali "Myth" Kabbani.
ADVERTISEMENT
Article continues below this ad
ADVERTISEMENT
Article continues below this ad
Myth sides with Amouranth in her war of words against Indiefoxx
During his latest stream, Myth gave his thoughts on the situation between Amouranth and Indiefoxx. He revealed that after some thought; he felt that Amouranth had a better case in this war. Along with that he even said that he is an 'Amouranth-an', and he is supporting her against Indiefoxx.
"In the Indiefoxx and Amouranth war, I think that I am an Amouranth-an,"
Ali said that he thought about this issue for some time and he even checked some hot tub streams. He disclosed that he watched the livestreams of both Indiefoxx and Amouranth to know the difference between the two. While he believed that both of them have very similar content, he thought that Amouranth was much more assertive in her streams.
"Dude, I spent some actual time, I was curious one night. One night I legitimately had both hot tub streams open, dude. Indiefoxx and Amouranth side by side, and I was just like, I want to see what the difference is here, and I am telling you, they got very similar content."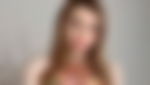 ADVERTISEMENT
Article continues below this ad
Ali believes that hot tub streams might affect advertising on Twitch
Ali also thought that even though he is supporting a streamer who is part of the trend, he still wants all of these creators to fight in a giant hot tub. But other than that, he thinks that Twitch might run into problems with this meta soon because of advertisers. He believes that they might have an issue with the type of content currently becoming popular on the platform. If it prolongs for a long time, a lot of streamers might lose revenue because of the lack of advertising, and then Twitch might have to change their guidelines to stop it.
It would be interesting to see if the Amazon subsidiary addresses the issue soon. With a lot of creators like xQc unhappy with the lack of clarity in the regulations, the platform might have to come up with something quickly that can satisfy a large part of the crowd.
ADVERTISEMENT
Article continues below this ad