Is 76ers' Joel Embiid the Favorite to Win MVP this Season?
Published 01/06/2021, 11:51 PM EST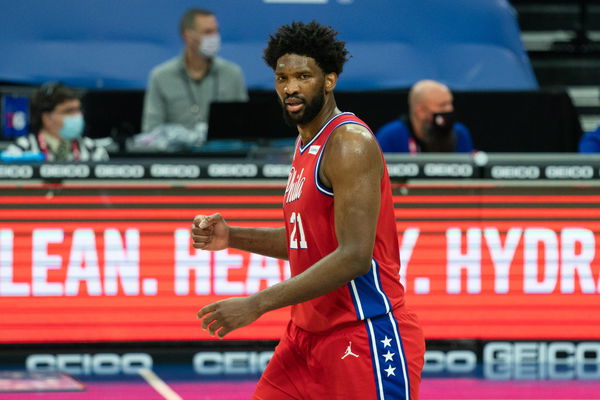 ---
---
Joel Embiid is having a fantastic season for the Philadelphia 76ers. The big man looks rejuvenated under new coach Doc Rivers and is playing some of the best basketball of his career. The former All-Star has been the leading force behind the 76ers' hot start to the new NBA season. As of now, the 76ers are 6-1 and hold the best record in the league.
ADVERTISEMENT
Article continues below this ad
Joel Embiid – MVP Contender this year
Embiid put on another great performance against the Washington Wizards. He scored 38 points and had 8 rebounds through the course of the game.
ADVERTISEMENT
Article continues below this ad
His performance, along with the other 76ers, was enough to overcome Bradley Beal scoring 60 points for the Wizards. With his performances so far, Joel Embiid has become a front runner in the MVP race.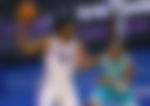 Embiid is one of the best players of the best team in the NBA right now. He has averaged 25 points, 11 rebounds, 3 assists, and almost 2 blocks per game.
Embiid looks like an absolute beast whenever he takes the court for a game. Additionally, he has been great from the field, scoring at 40% and a magnificent 83% from the three-point line.
For Embiid, this could be his best season since joining the NBA. He now has an excellent coach in Doc Rivers who is a former NBA champion in his own right. Additionally, Embiid has former multiple-time All-Star and NBA champion Dwight Howard as his back-up.
ADVERTISEMENT
Article continues below this ad
Embiid's inconsistency
Given Howard's longevity and career experience, Embiid can definitely learn from one of the best big-men of the modern era. However, Joel Embiid's career has been marked with inconsistency. He has started seasons well in the past, only to end up flaming out towards the mid or latter stages of the season.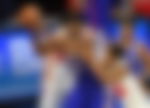 Moreover, many fans have questioned Embiid's ability to carry forward his early momentum deep into the season. It speaks to his quality that Embiid, despite him faltering during the regular season, remains a perennial All-Star throughout the year. But can this season be the year that Embiid meets expectations?
ADVERTISEMENT
Article continues below this ad
Joel Embiid is showing that he has all the tools to be the best player of the best team in the NBA. But the question is, can he sustain this level of play as the season goes on? If he can, he will be a strong contender for MVP.