Nadal Eager to Get Back on Tour
Published 09/24/2018, 4:49 PM EDT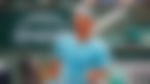 ---
---
During an event for his endorsement Banco Sabadell, Rafael Nadal commented on his right knee injury that will force him to skip Beijing and Shanghai as well. 'I am a little bit sorry because I would have liked to be doing well', said the 32-year-old. 'I would have liked to end the US Open in a different way, but this knee injury and everything got interrupted.
ADVERTISEMENT
Article continues below this ad
This is an important part of the year for me, I play for many important things but you cannot predict injuries.' Sometimes Nadal stopped due to technical reasons and sometimes because of injuries, but he insisted: 'It's important to learn from mistakes and know when to stop in order to avoid more serious thing.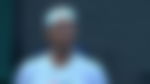 I am sportsman and the goal is to reach the limit in all the aspects, and the limit between being able and not be able is split by a very soft line during which you can make a mistake. This year I had a very cautious schedule and despite it I suffered two hard injuries.' 'Coming back from injuries gives you an enormous satisfaction.
ADVERTISEMENT
Article continues below this ad
I always found a way to go forward. Tomorrow for example I will have to go to the gym and pool and honestly it's bothering and I don't like it at all. But I look to the future and I know that it will help me to achieve my goal, which is coming back on the Tour within as less time as possible', admitted Nadal, who is committed to play Paris Masters next in late October prior to the London ATP Finals.
Nadal opted to sit out of the Laver Cup and the St. Petersburg Open. He was joined by Juan Martin del Potro and Marin Cilic in the sidelines. In the meantime, Roger Federer and Novak Djokovic are trying to catch up to the Spaniard. Nadal is currently 1860 points ahead of arch-rival Roger Federer. When he does return to the competition, he will be anxious to stay on top of the chasing pack.
Rafa is still recovering from his knee injury and will be hoping that it heals in time for him to mount his defence.