Nadeshot Eyes the Most Gifted Sub Record on Twitch
Published 03/27/2021, 12:57 PM EDT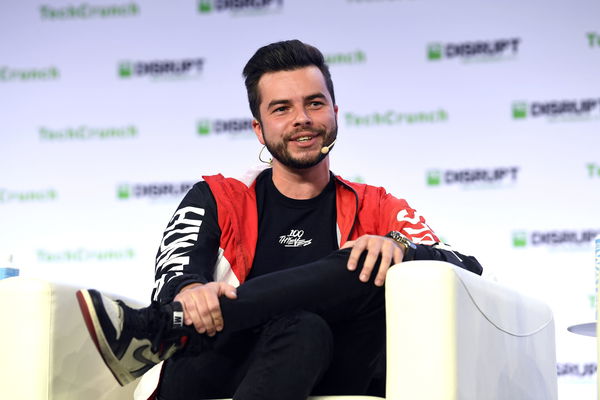 ---
---
Ludwig Ahgren has taken Twitch by a storm with his latest subathon on the streaming platform. There is no end in sight as his followers are determined to make this last for as long as possible. However, amidst all this, 100 Thieves owner Matthew "Nadeshot" Haag is also eyeing to set a Twitch record.
ADVERTISEMENT
Article continues below this ad
To make sure his subathon doesn't last indefinitely, Ludwig has capped the number of subs people can gift on his channel. While Ludwig received insanely high numbers of gifted subs, Nadeshot thinks his recent encounter is record-worthy.
The 100T owner reached out to Twitch on Twitter. He asked about the record for most gifted subs in a short period of time. Popular vlogger Mike Majalk recommended he ask Ludwig since fans have bombarded him with gifted subs in the recent past.
ADVERTISEMENT
Article continues below this ad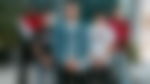 Nadeshot gets 1600 subs in a short time
Nadeshot is nowhere close to the 100K+ subs that Ludwig has. However, he too has some hardcore and loyal fans who love to watch his streams. One of those gifted Nade 1600 subs within just an hour. Naturally, the Twitch streamer was surprised at such a generous gesture from a fan.
What he did was unbelievable. Only reason I asked is because one person just dropped me 1600 subs in less than 1 hour and I'm speechless at this point.

— 100T Nadeshot (@Nadeshot) March 26, 2021
Matt being speechless at this point makes complete sense since all those subs cost some serious dough. Even though this doesn't even put Nadeshot in the highest subscribed streamers chart, it still meant a lot to him.
Fans recommended Matt should reward the fan for his sweet gesture; something that seems like the right thing to do. The least the Twitch streamer could do is personally reach out to his fan, which he might end up doing.
ADVERTISEMENT
Article continues below this ad
Is Matt eligible to set a record?
Unfortunately, there is no official record for what Nadeshot is asking, There are total counts of gifted subs, some of which are close to the 200K mark. However, finding the exact number of subs that might a record for the most in a short period of time is close to impossible.
Regardless, there haven't been many instances where something like this has come up on the internet. Therefore, if there were to be such a record, Nadeshot and his fan would be at the front of the race. While it would be long before streamers could break the records Ludwig is setting, sometimes it's not about the numbers.
ADVERTISEMENT
Article continues below this ad
ALSO READ: UFC Fighter Max Holloway is a Fan of Nadeshot's LA Thieves in the Call of Duty League
Trending Stories