Nadeshot Speculates on the Future of Former Call of Duty Teammate
Published 08/16/2020, 10:14 AM EDT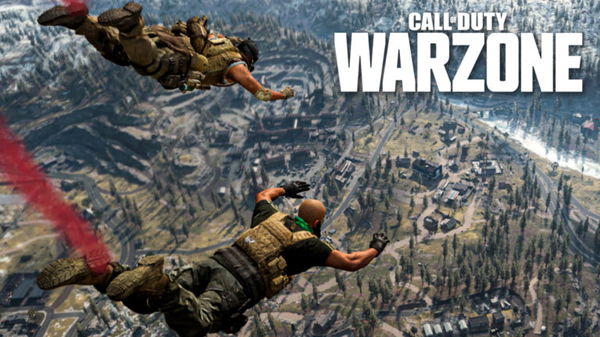 Matt 'Nadeshot' Haag, one of the eminent personalities of the gaming community, recently opened up on The Eavesdrop Podcast. The former pro spoke about his Call of Duty journey, achievements, and more.
ADVERTISEMENT
Article continues below this ad
Nadeshot also spoke extensively on the streaming industry and the competitive esports scenario. While talking about the same, he even mentioned two fellow gamers in Seth 'Scump' Abner, who used to be his teammate at Optic, and Dr Disrespect.
Scump is perhaps one of the best pro players the game has ever seen. His timing and precision are beyond compare. Scump will forever be one of those players who strikes fear in the hearts of his opponents in CoD. As a Call of Duty legend himself, Nadeshot knows quality when he sees it.
ADVERTISEMENT
Article continues below this ad
Nadeshot comments on former Call of Duty teammate
Scump is also a fairly popular content creator, and this is what Nadeshot addressed in the podcast. Nadeshot opined that Scump is turning a blind eye to a great opportunity. According to him, Scump would be much more successful as a full-time streamer and content creator rather than a CoD pro. 
"I think if Seth quit Call Of Duty and went full time on Fortnite and was a full-time Warzone streamer, he would be five times as big as he is now." 
From the way he talked, it was clear that Nadeshot has a lot of faith in his friend's ability to make it but also rues the fact that Scump doesn't really try.
"Dude, he has like 6000 concurrent. If Seth applied himself and quit all this competing bullshit, he would be.."
ADVERTISEMENT
Article continues below this ad
Content creation or competitive?
However, the 100 Thieves co-owner also admitted that it is not easy to bid adieu to the competitive scene.
ADVERTISEMENT
Article continues below this ad
"I think Seth is getting paid really well playing for the Huntsmen, and he can still win tournaments, and he is capable of doing that. It's a hard chapter to close in that book."
Apart from Nade himself, we have seen a few other examples of such a transition. One prominent example of this is Shroud. He bid farewell to the competitive scene to embrace his true calling as a full-time streamer and has never looked back since.