Najam Sethi as interim ICC President?
Published 04/14/2015, 2:34 PM EDT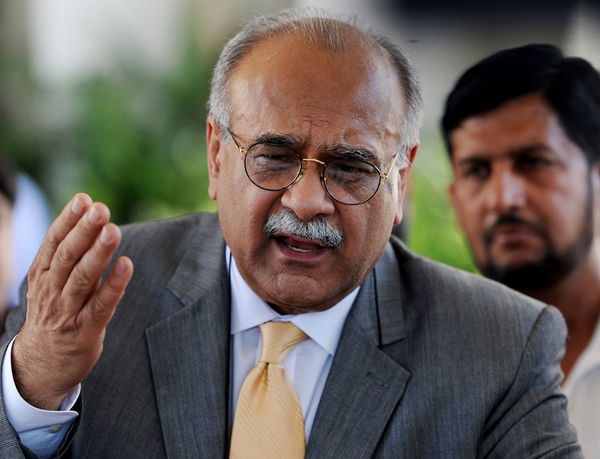 ---
---
Najam Sethi, the head of the Pakistan Cricket Board's executive committee, is likely to become the ICC's interim president, a post which has been left vacant by Bangladesh's Mustafa Kamal's resignation earlier this month. According to Cricinfo, he's the favourite to fill the spot of ICC President.
ADVERTISEMENT
Article continues below this ad
Najam Sethi, who has been Chairman of the PCB before, was to take charge from Mustafa Kamal for a period of 12 months, starting July 1. But now with Mustafa Kamal's resignation, Sethi has offered to take up the role of interim president, until formally taking charge from July 1.
Earlier, Kamal had resigned from a largely ceremonial position after falling out with the ICC after the India-Bangladesh World Cup Quarterfinal at MCG, where he questioned the motives of umpires because Bangladesh were on the wrong side of a umpiring decision. Kamal had also protested against him not being allowed to present the trophy at the final, which according to him was a constitutional right of a ICC president.
ADVERTISEMENT
Article continues below this ad
As per the rules of ICC, the Bangladesh Cricket Board (BCB) had the option of nominating a replacement for Kamal, who is a former president of the Bangladesh board. But as of April 5, BCB president Nazmul Hassan said the board was still undecided over a replacement.
Nazmul Hassan was quoted as saying, "We discussed the matter in our meeting today. I haven't seen anyone showing interest. The person whom we nominate ultimately has to give a 10-minute speech in one meeting. We haven't selected anyone but we still have a bit of time to make our mind. We will also look into the ICC's constitution to find out what could be done. We will let you know soon what we decide, whether to send anyone's name as nomination or not."