Ashleigh Barty, Simona Halep And Others: Naomi Osaka Picks Out Her Favorite Women Tennis Stars
Published 05/01/2021, 7:30 AM EDT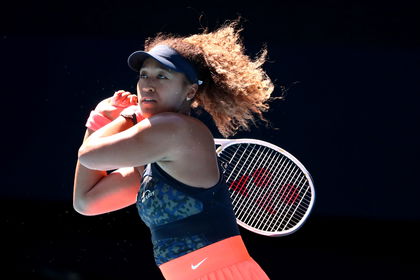 ---
---
Tennis superstar Naomi Osaka has picked out her favorite stars in the women's game. Ahead of launching her Madrid Open campaign, the reigning Australian Open champion indulged in a fun session where she picked Ashleigh Barty, Simona Halep, Karolina Pliskova, Elina Svitolina, Aryna Sabalenka, Petra Kvitova, and Garbine Muguruza as her favorites in contemporary women's tennis.
ADVERTISEMENT
Article continues below this ad
To a question on which of her favorite stars she would like to go on a holiday with, the current World No.2 chose Svitolina, saying she reckons the Ukrainian will make for a fun travel partner on the evidence of the videos that she has seen of her.
"She seems really fun from the videos I see of her," Osaka said of Svitolina.
ADVERTISEMENT
Article continues below this ad
Naomi Osaka picks Simona Halep, Petra Kvitova and Ash Barty
On who she would ask to cook for her, Naomi said she hasn't seen videos of any of her favorite women stars cooking. However, she chose to go along with Kvitova saying, "I wanna say Petra because she seems like a good cook."
On whose telephone contact list she would wish to copy, the Japanese tennis star picked Halep, explaining that she has been on the Tour for years and has built many contacts.
"My reasoning behind that is because she has been on the Tour for a bit. So I feel like she'd have a lot of cool memories in her phone," Osaka said with a smirk.
To a question on who she would sit next to on a trip to Australia, the current US Open champion made the obvious choice – Barty.
"I feel like this is self-explanatory but I feel like she'd be a really good…like someone who'll be explaining things to me," she said.
Osaka picks Garbine Muguruza as her preferred dancing partner
Osaka homed in on Garbine Muguruza in choosing a dancing partrner, saying she has seen videos of her dancing.
However, she quipped that the two-time Grand Slam champion would make her look "embarrassing" as she can't dance.
On who she would like to be with, the Japanese chose current World No.7 Sabalenka saying that the Belarussian is "fiery" and she would like to be too.
Osaka added that though she has a bit of aggression in her, she could do with a "bit more".
ADVERTISEMENT
Article continues below this ad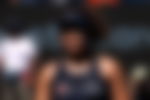 Lastly, on who she'd like to call on a bad day, the World No.2 picked Pliskova and Sabalenka, saying that while the former is "gentle", the latter could cheer her up as she is a jovial person.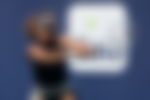 ADVERTISEMENT
Article continues below this ad
Osaka said Pliskova "could cook too", adding that she made some "pretty good choices".