"Never give in to doubt": Naomi Osaka Shares Word of Advice for Aspiring Women Achievers
Published 03/02/2021, 1:04 AM EST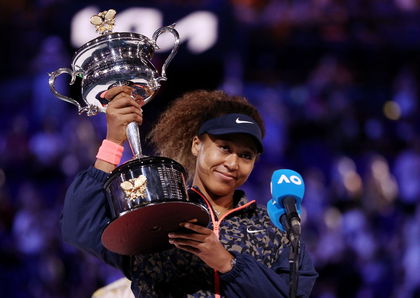 ---
---
A top achiever and a youth icon, tennis star Naomi Osaka has a word of advice for young women like herself who aspire to make a mark in their chosen fields.
ADVERTISEMENT
Article continues below this ad
The World Number 2, who clinched this year's Australian Open title, becoming the first woman since Maria Sharapova to lift four career Grand Slam championship crowns, urged all aspiring trailblazers to listen to their hearts and not let negativity creep in.
"Block out all haters": Naomi Osaka to young women
ADVERTISEMENT
Article continues below this ad
In an interview for The Big Issue, the 23-year-old Japanese said the first thing is to acknowledge that being at the top in any field "is really hard because there is no precedent".
She added that one has to brace for unfavorable and unflattering remarks from detractors, especially online trolls, at the start, adding that the trick is to turn a deaf ear to all the negative noise and focus on one's goals.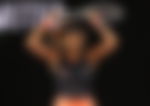 "My advice is to keep your head down, block out the haters and give it your all," the Japanese said.
Also the reigning US Open champion, Osaka shared what her mentor, late NBA stalwart Kobe Bryant, had once told her when she battled self-doubt.
When Kobe Bryant taught Naomi Osaka to be like a "lion in the wild"
Opening up on the motivation she received from the Lakers giant, she said Bryant taught her to be like a lion in the wild which doesn't flinch and is focused on its prey even when flies buzz around its eyes and ears.
She said that she took the advice to heart and it should also serve as a template for all young achievers out there.
"Set your goal and never give in to doubt," Osaka said.
In another recent interview, the Japanese had revealed that there was a phase in her career when she weighed down by a string of losses and was close to doubting her ability in the game.
ADVERTISEMENT
Article continues below this ad
It was then that she found an icon in the departed NBA legend and turned to him for motivation and advice.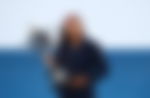 However, those dark days seem firmly in the past now as the Japanese reinforced her status as the new Queen of Grand Slams with back-to-back titles at the US Open and Australian Open.
ADVERTISEMENT
Article continues below this ad