NASCAR Driver Market: Bubba Wallace Confirms Rumours as Kyle Busch Expresses Desire to Take a Pay Cut
Published 07/31/2022, 12:45 PM EDT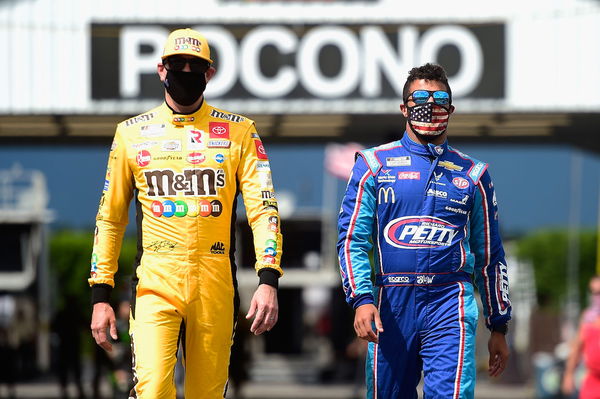 Kyle Busch has a question mark around his future in the Cup Series. Of course, with M&M's exiting the sport at the end of the year, the #18 team hasn't found a sponsor yet. However, he's not the only one who is facing issues regarding his future. Joe Gibbs Racing-backed team, 23XI Racing, has yet to give any news regarding Bubba Wallace's contract.
But with recent developments, there is some great news for one driver, but we can't say the same for the other one.
Bubba Wallace Addresses Rumors Regarding His Contract Extension
ADVERTISEMENT
Article continues below this ad
Let's start with the good news first, because Bubba Wallace might be close to announcing something regarding his contract.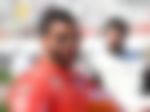 Wallace put an end to all the rumors as The Athletic's reporter, Jordan Bianchi, asked the #23 driver the all-important question. Fortunately, the 23XI Racing driver had some good news regarding his contract extension!
Wallace said, "We've been working on it for a while; that's all coming together really nice. Hopefully we'll have something to announce here soon."
This is great news for the driver. And we can't wait for him to reveal the big news soon. However, the same can't be said for the driver of the #18 car.
Kyle Busch Is Ready To Take A Pay Cut
Bubba might have secured his future, but the driver for the #18 team at the Joe Gibbs Racing HQ might still be sitting with a frown on his face.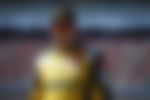 Over half the season has passed since M&M's announced its departure. And this has left JGR and Busch hunting for a new sponsor to fill the $25 million void, with no luck so far.
ADVERTISEMENT
Article continues below this ad
In fact, Kyle Busch has admitted that he's prepared to take a pay cut.
"I don't think money has ever been the objective or the issue," Busch said. "Obviously, I know where the sport's landscape is. I know what's happening. And I've accepted (taking a smaller salary). And have told everybody that. I'm trying to see where all that lies."
ADVERTISEMENT
Article continues below this ad
Watch This Story:  Kurt Busch Puts An End To All Rumours As He Hints At Retiring Soon
Finally, it's really unfortunate what the driver has to go through. Especially, after winning two Cup Series titles, and consistently performing really well, you expect sponsors to come running. But that's clearly not the case. Do you think he will find a sponsor?
Edited By: Ranvijay Singh