NASCAR Eyeing a Return to the Nashville Fairgrounds Speedway
Published 08/08/2021, 12:14 PM EDT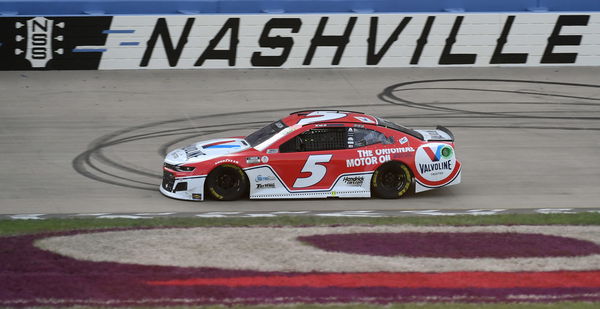 The Nashville Fairgrounds Speedway last made an appearance in NASCAR during the 1984 season. Now, it seems that the speedway is close to making a return to the calendar by 2023. At the moment, the sport is locked in talks with Speedway Motorsports to bring back the Fairgrounds Speedway.
ADVERTISEMENT
Article continues below this ad
From the looks of it, things are going well. And Speedway Motorsports CEO Marcus Smith feels positive about the ongoing conversations. Admittedly, the initial plan was for a 2022 return, but they missed the deadline to submit a letter of intent. Owing to this, the earliest that the track can return to the NASCAR circus could be 2023.
"We're still continuing conversations and deliberations, all very positive, and making progress in Nashville for the Fairgrounds Speedway," Smith said.
ADVERTISEMENT
Article continues below this ad
"I'd love to give you a definitive answer on that, but we're not completely ready to do that yet given that's part of the overall (NASCAR) schedule. We had a really successful first event at COTA with NASCAR. COTA, we think, we can do it again and we're working to that end but we're not ready to give that a definitive answer yet."
What are the chances of the Nashville Fairgrounds returning to NASCAR?
Obviously, the track and Speedway Motorsports need to strike a deal to allow the latter to become the track promoter. All of this is dependent on the Nashville Fair Commissioners Board and Metro Board.
ADVERTISEMENT
Article continues below this ad
Without a doubt, the Nashville Fairgrounds Speedway is steeped in history, having hosted Cup races between 1958 and 1984. In addition to that, the track also hosted Xfinity races in 1984, 1988, 1989, and from 1995 to 2000.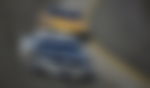 If NASCAR manages to ink a deal, then the next step will be to begin renovations at the facility, wherein the most important item will be to erect sound barriers. Obviously, the NASCAR cars will be extremely noisy and these barriers will help reduce the noise for people nearby.
ADVERTISEMENT
Article continues below this ad
Admittedly, NASCAR has not yet released the 2022 schedule, which gives some hope for the track; Not for the Nashville Fairground Speedway authorities, though, who still insist that they are targeting a 2023 return.