"Anxious to See What Kind of Test" – Dale Earnhardt Jr. on F1 Star Ricciardo's Potential Test Drive of Dale Sr's Car
Published 04/07/2021, 9:30 AM EDT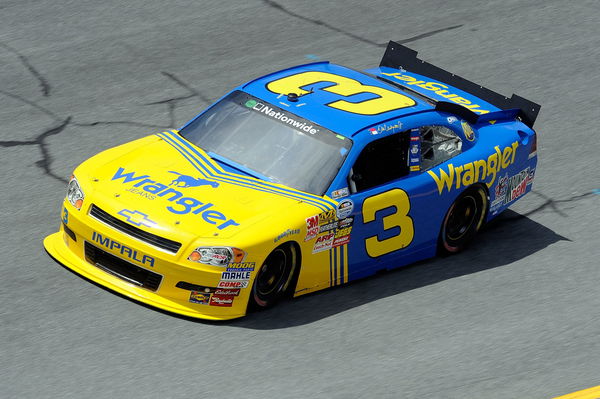 ---
---
The NASCAR and Formula One circles were buzzing this past week after F1 star Daniel Ricciardo's interesting podium bet with team McLaren Boss, Zak Brown. Once he earns his first podium with the team, Ricciardo will get a chance to drive an actual stock car that his idol Dale Earnhardt competed in.
ADVERTISEMENT
Article continues below this ad
Ricciardo is a huge fan of the late NASCAR legend, and Brown's unique car collection includes Earnhardt's 1984 Chevrolet Wrangler. Dale Sr's son, Dale Earnhardt Jr tweeted after learning about the podium bet, and he has now given his detailed views on the matter.
Dale Jr. is quite thrilled to see the love and respect his father receives even outside NASCAR circles. A NASCAR Hall of Famer himself, Dale Jr. revealed that Brown also once owned Earnhardt's Chevrolet Nova that Dale Jr. himself took for a drive recently.
ADVERTISEMENT
Article continues below this ad
Dale Earnhardt Jr. gives his thoughts on F1 star Ricciardo's podium bet
"The boss of McLaren, he owns this collection and he, at one time, owned the Nova. He thinks my dad is a legend, I love that," Dale Jr. said on the 'Ask Jr' section of the Dale Jr. Download.
"He owns the 'Blue Goose' or whatever they call the 1984 Wrangler car that dad drove for Richard Childress.
"Dad won a few races in it, so I think it's a legit car," he added.
Ricciardo has, time and again, expressed that he is a big fan of Earnhardt Sr. The former Red Bull F1 driver was over the moon as soon as Brown promised him a drive in the original 1984 Wrangler for his first podium with McLaren.
While many fans and racers also are excited to see it happen, Dale Jr. says he is anxious to see how the test drive actually goes through. After Dale Jr. drove his dad's Chevy Nova at Charlotte recently, he realized he couldn't go as fast as he wanted to as it is an old car and many changes were made to it recently.
Why is Dale Jr. anxious about the potential test drive?
"I'll be anxious to see what kind of test it is. I have this Nova, I took it to Charlotte and I imagined maybe I went around 90-100 and that was fast enough…It was hard for me to go any faster even though I wanted to," Dale Jr. expressed.
Similarly, the Wrangler is also an old car. While Ricciardo might want to drive it really fast in excitement, Brown would want his car returned safely.
ADVERTISEMENT
Article continues below this ad
"So, what will he be able to do with this car? The owner will want it to go at one speed and the guy testing it will want to go at another speed. Will they have come to an agreement on how hard he'll be able to go?" Dale Jr. said with a laugh.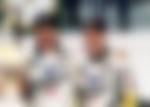 Fans of both NASCAR and F1 will now root for Ricciardo to get that podium soon. While Dale Jr. admitted he is anxious, he will certainly be excited to see the test drive happen soon as well.
ADVERTISEMENT
Article continues below this ad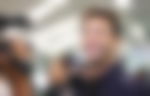 Trending Stories