Dale Earnhardt Jr Draws an Interesting Comparison Between Jimmie Johnson and Ayrton Senna, Michael Schumacher
Published 01/11/2021, 7:00 AM EST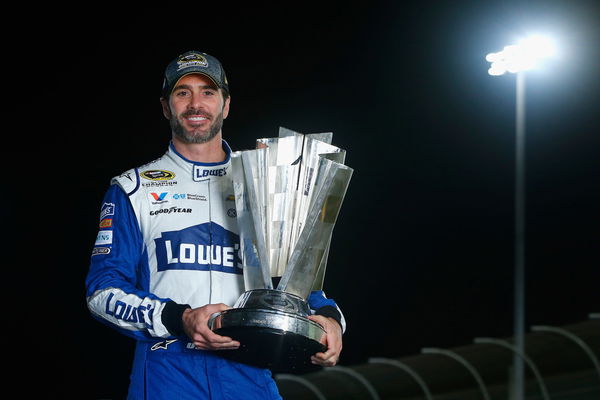 ---
---
Many in NASCAR consider Jimmie Johnson to be one of the best drivers of the current generation. He even has the statistics to back up that claim, as he has equaled Richard Petty and Dale Earnhardt in many regards. Recently, Dale's son, Dale Earnhardt Jr admitted in his podcast that Johnson was under-appreciated in his prime.
ADVERTISEMENT
Article continues below this ad
Dale Jr said, "He won, like [Ayrton] Senna. He (Senna) was a god, like he was beyond human. People just worshipped this man because of his talent.
"They worshipped him because he was beyond human. He was in the car and had just done amazing things, the same thing with [Michael] Schumacher, Dad, and Petty. How did people feel about them, too? They named Richard Petty 'The King'."
ADVERTISEMENT
Article continues below this ad
Jimmie Johnson never needed a defining nickname
According to the former NASCAR driver, this moniker is not something that is loosely thrown around. While Petty is known widely as The King, Earnhardt Sr was dubbed as The Intimidator. However, Jimmie Johnson was never strapped down with a nickname.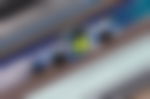 Johnson's former teammate confessed that he was disappointed that nobody got to enjoy Johnson's greatness. He believes that since Johnson is retiring, people will now start missing him.
ADVERTISEMENT
Article continues below this ad
In other words, the NASCAR community will miss out on what they had. With Johnson walking away from the sport, Alex Bowman is taking over his seat, and is Kyle Larson also joining the team.
Now, the former Hendrick Motorsports driver is set to run in the IndyCar series. For the coming season, he is linking up with Chip Ganassi Racing for his series debut.
ADVERTISEMENT
Article continues below this ad
It is also worth mentioning that Jimmie Johnson is competing in all the road course events for the coming IndyCar season. Admittedly, he does not have that many high expectations for himself, especially since he is only on a part-time schedule. However, he will be sure to try and enjoy his new walk of life.