Daniel Ricciardo Has Unique Chance to Drive NASCAR Great Dale Earnhardt's Iconic Car in 'Podium Bet' With McLaren CEO
Published 03/31/2021, 2:20 PM EDT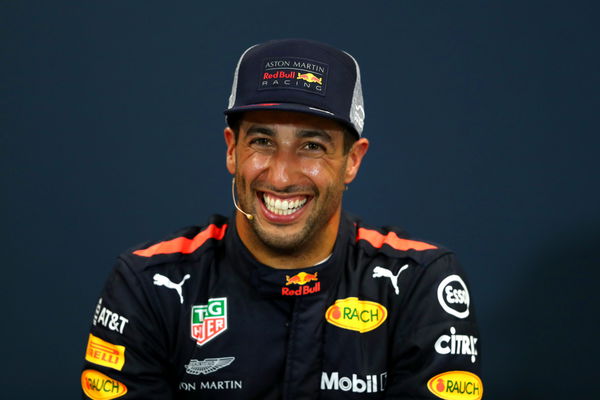 ---
---
Formula One star Daniel Ricciardo is a massive fan of the late great Dale Earnhardt. Evidently, McLaren CEO Zak Brown decided to exploit that for his and Ricciardo's benefit. To be precise, he gifted the Australian driver a model of one of Dale Earnhardt's cars.
ADVERTISEMENT
Article continues below this ad
To be precise, he gifted him a model of Dale's 1984 Wrangler Chevrolet Monte Carlo. When he spoke to Brown, the American declared that the model was a 'signing on bonus'. He also said, "I'm thinking, for your first podium, you get the real thing to go."
To be honest, the offer was not very farfetched, as Brown owns the car and it is part of his collection. Truthfully speaking, it would be a dream come true of the former Red Bull and Renault driver.
ADVERTISEMENT
Article continues below this ad
A thrilled Ricciardo declared that he would have to think of a return gift. In response to that, Brown proposed one of Ricciardo's famous Shoeys. Brown also admitted that the model was just a way of motivating the Australian driver. To be honest, Ricciardo is no stranger to the top step of the podium, having won a few times. So, he will be keen to grab a first one for McLaren
Daniel Ricciardo greatly admired Dale Earnhardt Sr
It is worth mentioning that Ricciardo chose his #3 racing number in honor of the 7-time Cup Series champion. The McLaren driver spoke about when he first heard about Dale Sr's tragic passing. He confessed that he cried and spoke to a go-karting friend who was also a big Earnhardt fan.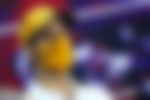 Since then, Dale Sr has established a lasting legacy on the sport. In NASCAR circles, he is considered as one of the greatest drivers of all-time. This means that he is right up there along with Richard Petty and Jimmie Johnson. Now, Ricciardo is competing in the 2021 Formula One season with youngster Lando Norris as his teammate.
ADVERTISEMENT
Article continues below this ad
The two drivers already have a great rapport. However, the big question, will it last or will something happen to break the dynamic duo? For the moment, they are getting along smilingly and are very quick drivers.
ADVERTISEMENT
Article continues below this ad