Kimi Raikkonen Once Paid Kyle Busch $100,000 for Every NASCAR Race After He "Won the War"
Published 08/13/2022, 10:55 AM EDT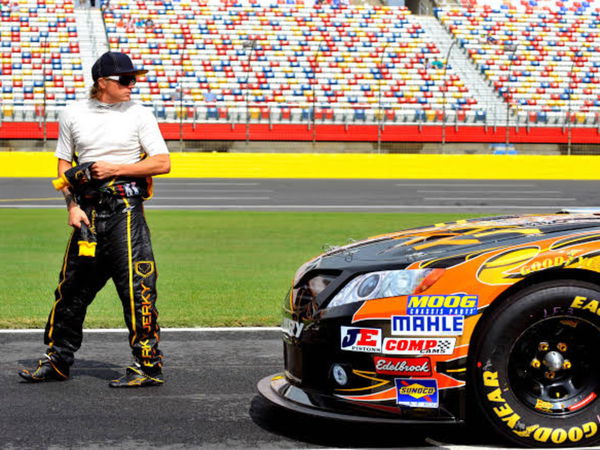 Kimi Raikkonen is expected to make his NASCAR Cup Series debut next weekend at Watkins Glen. However, this is not his first rodeo in NASCAR machinery, having raced in the Truck and Xfinity Series.
ADVERTISEMENT
Article continues below this ad
Back in his F1 days, the veteran Finn was paid for his services, unless the constructor we are talking about is Lotus, but that's another story. However, it was a different ball game in NASCAR, as Raikkonen had to pay out of his own pocket.
ADVERTISEMENT
Article continues below this ad
According to some reports, the 2007 F1 world champion paid around $100,000 per race in the Truck Series.
Apparently, Kyle Busch Motorsports owner Kyle Busch struck a deal with the Finnish driver for limited races in 2011. Truthfully speaking, he had never met Raikkonen, prior to recruiting him, but trusted the Finn with one of his trucks. The only caveat was that the former Ferrari driver had to pay Busch $100,000 per race.
WATCH THIS STORY: Trackhouse Racing Wins Big Under Controversial Circumstances as Bubba Wallace Loses Out in Austin: Winners & Losers from COTA
What happened to Kimi Raikkonen in his first NASCAR stint?
Admittedly, there were rumors that Raikkonen would make his truck debut with his own ICE1 Racing team. This would be with the help of a private investor, but the driver later announced a deal with Kyle Busch.
Reports suggested that the deal was to compete in 3 to 5 truck races, but Raikkonen ended up racing in one truck race.
ADVERTISEMENT
Article continues below this ad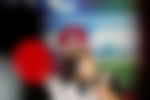 It was also worth mentioning that the former F1 champion agreed to bring money to the race. This was because he wanted to raise 'interest and get a sponsorship' for an Xfinity and possible Cup race.
Busch said, "Raikkonen shopped around for a drive with a number of teams and we won the war."
ADVERTISEMENT
Article continues below this ad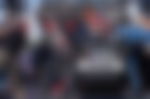 Eventually, Kimi Raikkonen performed admirably in the Truck race, finishing in 15th place. Though his Xfinity debut was less spectacular, finishing down in 27th place. Hopefully, his maiden foray in the Cup Series arena will yield some excellent results for himself and Trackhouse Racing this year.
Edited By: Ranvijay Singh