NASCAR Team Owner's Prophecy Comes True as $37 Million Divide Between Lewis Hamilton & Kyle Busch Shows How Much F1 Is Ahead in Terms of Big Contract
Published 05/12/2022, 5:22 AM EDT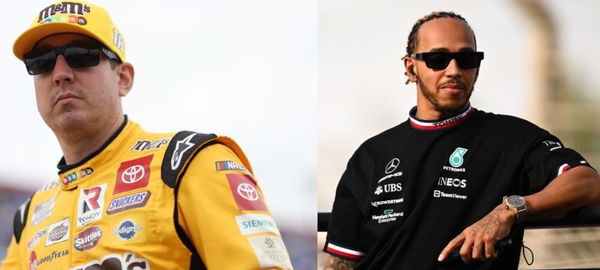 Yes, NASCAR is on an upward curve once again, both in terms of the popularity of the sport, and the quality of the racing. But at the same time, it falls considerably behind other sports, sports like Formula 1, which could be considered its direct competitor, in aspects such as the driver's pay. Just compare the current highest-paid NASCAR driver, Kyle Busch, to that of F1, Lewis Hamilton, and you'll see the millions of miles in between the two.
ADVERTISEMENT
Article continues below this ad
In a recent list compiled by Sportico of the Top 100 Highest-Paid Athletes in the world, Lewis Hamilton of Mercedes AMG F1 ranked 19th. The seven-time F1 champion takes home a massive $54 million in total, with $42 million coming directly from his time spent behind the wheel.
ADVERTISEMENT
Article continues below this ad
On the other side, Kyle Busch failed to even crack the list. The NASCAR driver didn't even rank inside the Top 100 as his projected earnings for 2022 stand at $16.9 million.
By the virtue of simple maths, Busch or, in this context, NASCAR, falls $37.1 million short of F1.
Who is responsible for the lack of "big contracts" for NASCAR superstars like Kyle Busch?
In a recent episode of the Door Bumper Clear podcast, Tommy Baldwin, the former majority owner of Tommy Baldwin Racing, described why the days of NASCAR drivers having massive contracts are no longer a reality.
"The days are gone of the big contracts," Baldwin said.
ADVERTISEMENT
Article continues below this ad
He revealed how being in a lot of "high meetings" with big guns like Rick Hendrick, Roger Penske, Jack Roush, and Richard Childress made him realize how the sport got "pretty quick" to where it is.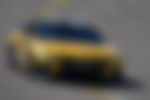 "These guys were just racing each other. These owners, all they've done in the last 15 years, is race each other, to win races," Baldwin explained. "They built all these big places, hired all these people for all this money."
ADVERTISEMENT
Article continues below this ad
"And they ran pretty much out of the garage with the high cost."
WATCH THIS STORY: Hendrick Motorsports Announce Exciting News for William Byron Fans at Martinsville