NASCAR's Bubba Wallace Reacts to Lewis Hamilton's Stunning Performance to Win F1 Bahrain GP
Published 03/29/2021, 8:00 AM EDT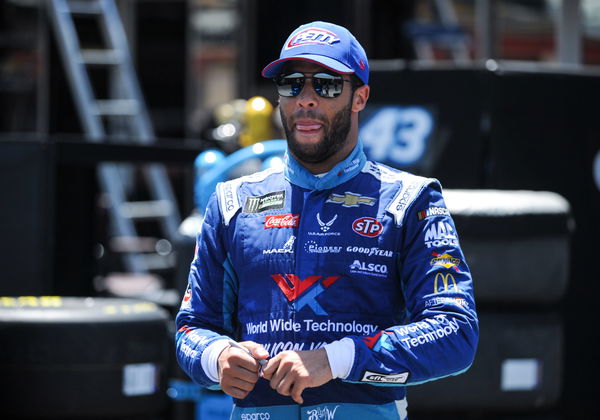 ---
---
On Sunday, Lewis Hamilton pulled off a victory over Max Verstappen at the Bahrain GP. In wake of the breathtaking battle that led to this victory, NASCAR driver Bubba Wallace sent his congratulations to the British F1 driver. It is no secret that Wallace is a great admirer of the Mercedes driver and massively respects him.
ADVERTISEMENT
Article continues below this ad
So, he was quite ecstatic when the Briton triumphed over Max Verstappen. Both F1 drivers battled hammer and tongs, all the way until the very end. For a long time, Hamilton led the race, but Verstappen's Red Bull was on the hunt and the Dutchman steadily closed the gap. The Dutch driver then made his move, but went wide in the process, so he had to allow Hamilton to re-overtake.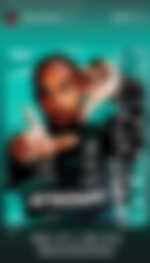 ADVERTISEMENT
Article continues below this ad
The season-opener Bahrain GP gave F1 fans what the sport had missing for a long time – a genuine battle for the win. So, fans were delighted that the season kicked off this way, and Bubba is no different.
Bubba Wallace now has to concentrate on his own race
The African-American driver is busy preparing for his maiden Cup Series race on the Bristol dirt. He should have had his first taste of it in the Truck Series, but a rain shower forced the qualifying heat's cancellation. In turn, it led to the Truck race's postponement to the following day.
ADVERTISEMENT
Article continues below this ad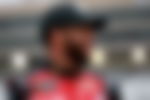 Admittedly, Wallace is starting near the rear for the Truck race, so he has a mountain to climb. Luckily, for him, he is starting a little higher up the order in the Cup race. However, he will be hoping that no rainfall interrupts either race. The Truck teams already had massive headache trying to clean up all of the fenders and windshields.
However, Wallace will try his hardest to perform well in the race. For that to happen, he will have to fight his way up the order and get past more seasoned drivers. Nevertheless, he will be up for the challenge in his 23XI Racing car.
ADVERTISEMENT
Article continues below this ad