"No One Else Is Complaining About It" – NASCAR Spotter Calls Out Lewis Hamilton and Mercedes for Their Porpoising Complaints After the Race in Baku
Published 06/17/2022, 5:20 AM EDT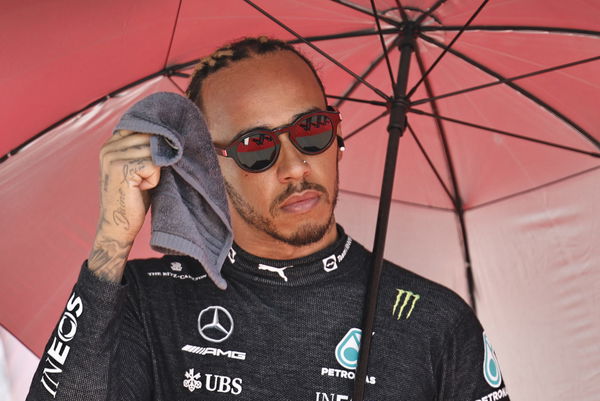 Lewis Hamilton has seen a lot in his illustrious career. But this season, the seven-time world champion is facing a new, bizarre problem. No, that's not his poor form, that's just something called porpoising, something for which he complained because of the back pain it gave him in Baku, something for which Brad Keselowski's NASCAR spotter called him out for complaining.
ADVERTISEMENT
Article continues below this ad
In a recent episode of the Door Bumper Clear podcast, TJ Majors, the spotter of Keselowski, explained to Freddie Kraft, the spotter of Bubba Wallace, the recent discourse around porpoising.
ADVERTISEMENT
Article continues below this ad
"What the hell's going on? I heard something like, (Lewis) Hamilton hurt his back because his car was bouncing around or something like that," Kraft said to which Majors replied, "Porpoising."
"It's what they call it now…when their cars bounce a lot more," he added.
Majors then described how he saw an article that had the Red Bull Racing team's sarcastic comments about telling their drivers to get out and say, "their backs are hurting," which made him wonder, "What are they looking for?"
"Sympathy," Kraft said.
Majors continued, "Are they trying to get FIA to make an adjustment? But you built that car. No one else is complaining about it. It doesn't sound like an issue."
"This is your car."
Watch This Story: 23XI Owner Denny Hamlin's Outburst at Ricky Stenhouse Jr for Wrecking His NASCAR Driver Bubba Wallace
NASCAR sees a dip in rating compared to Formula 1
In the past weekend, NASCAR took their haulers to Sonoma, INDYCAR went to Road America, while Formula 1 traveled to Baku in Azerbaijan. And while all three races were successful and thrilling in their own right, it was INDYCAR that eclipsed the other two in terms of viewership growth.
ADVERTISEMENT
Article continues below this ad
INDYCAR's numbers went up from 807,000 last year to 1.087 million this year, an increase of around 200,000 viewers.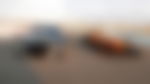 While the Azerbaijan Grand Prix experienced a fall from 956,000 last year to 832,000 this year, a difference of 124,000.
ADVERTISEMENT
Article continues below this ad
But it was worse for NASCAR as the Cup Series race at Sonoma Raceway saw a dip from 2.494 million last year to 2.235 this year, a difference of 259,000 viewers.