Not Lewis Hamilton or Max Verstappen, "Struggling" F1 Fan Dale Earnhardt Jr Names His Favourite Driver
Published 05/11/2022, 1:59 PM EDT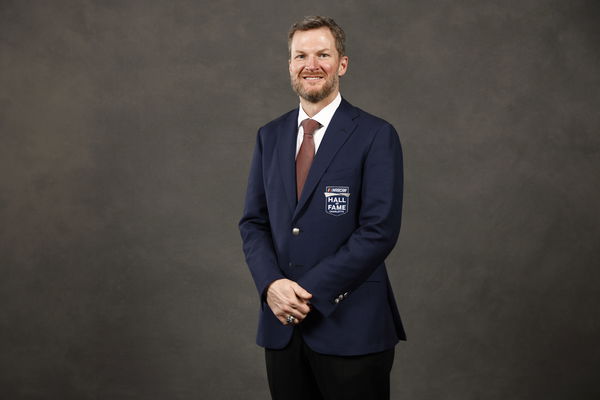 The inaugural Miami F1 Grand Prix has finally concluded last week. The race has been the most-watched race in the United States in recent years. As the race in Sunshine State surpassed the COTA race in Austin from last year, Dale Earnhardt Jr expressed his views on the race.
ADVERTISEMENT
Article continues below this ad
Dale Earnhardt Jr. is an iconic figure in the United States when it comes to racing. The former NASCAR driver is a prolific character of NASCAR and holds the legacy of his father, Dale Earnhardt. When asked about his view on the recently concluded Miami GP and his favorite driver on the grid, Dale put up a surprising statement.
ADVERTISEMENT
Article continues below this ad
No, the former NASCAR Cup Series driver didn't mention seven-time world champion Lewis Hamilton or defending champion Max Verstappen. Earnhardt Jr didn't even name current championship leader Charles Leclerc or former Ferrari driver Sebastian Vettel. The NASCAR analyst for NBC stated that his favorite driver in F1 is none other than McLaren driver Daniel Ricciardo.
Talking about this on his YouTube channel Dale Earnhardt Jr's Dirty Mo Media, Dale conveyed, "I like Daniel. I follow him or want him to do well. If there's a guy that I pull for, it's Ricciardo."
"But it's tough for me to really get into like championship battle and you know what's going on there. So I'm kind of struggling as an F1 fan." However, Daniel Ricciardo finished the race in P13 after starting from a rather disappointing P14 on the grid.
Dale Earnhardt Jr's take on the Miami GP
The NASCAR icon talked about the days when he watched F1 races as he mentioned the likes of Michael Schumacher and Mika Hakkinen race. Earnhardt Jr, however, shared that he lost interest in the sport as time rolled on.
ADVERTISEMENT
Article continues below this ad
Talking about this, the NASCAR driver further asserted, "But I really have no idea really how the race went or what people thought of the track or the experience and what it means for F1 or the Miami Grand Prix going forward. I'm paying more attention in terms of globally like the sport getting more involved in the US, more races here and so forth."
ADVERTISEMENT
Article continues below this ad
Dale Earnhardt Jr. further emphasized on the sport's reach in the United States. F1 has recently gained huge popularity in the North American country. Thanks to Netflix's Drive to Survive, The Miami F1 race saw 2.6 million average viewers on ABC Network.
WATCH THIS STORY: Spectacular F1 Helmet Designs At 2022 Miami- GP ft. Daniel Ricciardo Lando Norris