Pierre Gasly Reveals NASCAR Plans After Being Left Star-Struck by 23XI Racing Co-owner Michael Jordan
Published 05/07/2022, 9:55 AM EDT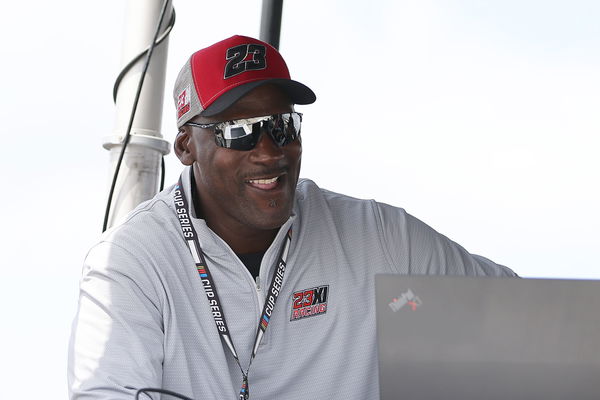 Michael Jordan and his impact on the culture, not just NBA, not just the world of sports, but the culture of entire generations and generations, is undeniable. So it's not a surprise that anyone, no matter who it is, feels star-struck when they meet Jordan in person.
ADVERTISEMENT
Article continues below this ad
And that's exactly what the case was with Formula 1 driver Pierre Gasly.
Ahead of the first F1 Grand Prix in Miami, the AlphaTauri driver met Jordan, who is also a co-owner of 23XI Racing, the Cup Series team in NASCAR. Naturally, Gasly was asked whether he'd want to, or whether he'd get to try out his luck in a stock car.
ADVERTISEMENT
Article continues below this ad
"It might happen, it might happen," the Frenchman said.
Gasly revealed that part of their conversation centered around NASCAR. "We spent three hours together – we talked NASCAR, motorsport," he added.
"I didn't know he woke up early on Sunday mornings to watch our F1 races. He's a huge fan."
Michael Jordan is "a massive" Formula 1 fan
Pierre Gasly expressed how meeting Michael Jordan was by farm, "the best experience" of his life. He opened up on how the dinner was inspiring, how, ever since he was a kid, he was inspired by Jordan's mentality and his well-earned success.
"The guy is just a genius, in another league, the way he is thinking intellectually," he said. The AlphaTauri driver also revealed the extent to which Jordan knows about Formula 1.
"I didn't know he was a massive F1 fan. He almost knows the sport better than I do," Gasly added.
ADVERTISEMENT
Article continues below this ad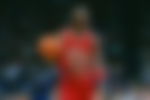 Of course, the world got a pretty good look at his mentality from the Netflix series, 'The Last Dance'.
In addition to his GOAT level success in NBA, the man has tried his luck at Baseball, he's an avid Golfer, he owns a NASCAR team.
ADVERTISEMENT
Article continues below this ad
So keeping in mind what Gasly said about him in regards to Formula 1, it won't be a stretch to predict Michael Jordan dipping his hands in F1, and infusing the sport with his infectious passion and winning mentality.
Watch This Story: NASCAR Fans Speculate After Curious "I'll Tell You Later" Radio Exchange Between Chase Elliott & Hendrick Motorsports Crew Chief in Richmond