"The Dumba*ses Go to NASCAR": Prime Motorsport Debate Picks Up as F1 Popularity Surges Across United States
Published 05/07/2022, 10:21 AM EDT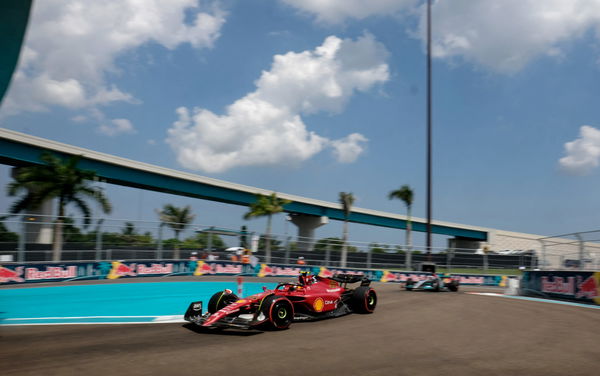 F1 is a sport everyone wants to be associated with, but only a few can. Ask Chad Hurley, co-founder of YouTube. Chad's attempt to get into Formula 1 failed. His investment and bid for a team to enter the traveling circus in 2010 came through. But the US F1 team could not mold a car in time. And, under the leadership of Ken Anderson, the team never made it to a track.
ADVERTISEMENT
Article continues below this ad
It's difficult to get into Formula 1 as a sport because of high budgetary demands. And a massive workforce that is required to keep a team and car running. Currently, only Haas operates as an American team on the grid. But with the growing popularity of Formula 1 in America, there is a newfound passion for the sport.
ADVERTISEMENT
Article continues below this ad
US F1 team's attempt to build a cheaper car based out of a former NASCAR facility with repurposed NASCAR machinery failed. Speaking about this, the US F1 team principal, Ken Anderson has said, "One of the diseases of Formula One is having any kind of budget, If you ask the average person, the rich geniuses go to Formula One, and the dumba*ses go to NASCAR. Somewhere in between lies the truth.".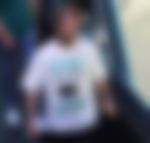 But now, under new owners and newfound love and popularity of the sport, we might soon see new American teams and drivers on the grid soon.
F1 Vs NASCAR: The comparison
Formula 1 is a global sport, whereas NASCAR is exclusive only to the US. This limits NASCAR's ability to rank next to F1 in terms of popularity. But popularity aside, both sports host the best racing drivers in the world.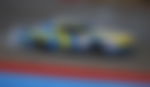 Formula One F1 – United States Grand Prix – Circuit of the Americas, Austin, Texas, U.S. – October 23, 2021 McLaren's Daniel Ricciardo drives Dale Earnhardt Sr's 1984 Chevrolet Monte Carlo NASCAR around the circuit REUTERS/Brian Snyder
NASCAR is extremely popular in the US compared to Formula 1. And that can be seen in the viewership count in America.
ADVERTISEMENT
Article continues below this ad
Motorsports viewership in America last weekend:
1) NASCAR Cup: 4.003 million viewers
2) Formula 1: 1.353 million
3) IndyCar: 954,000

🔳 However, @F1 nearly matched @NASCAR in the 18-49 demographic, with NASCAR earning 716,000 viewers in that category and F1 getting 656,000. pic.twitter.com/03XIFuLGMK

— Adam Stern (@A_S12) March 22, 2022
However, the tables turn when we factor in the global viewership and even physical attendance at stadiums. To give you a comparison, this year's Daytona 500, which was won by Austin Cindric, averaged a total viewership of 8.9 million, while the 2021 Abu Dhabi Grand Prix drew 108.7m viewers.
ADVERTISEMENT
Article continues below this ad
The data will always be tainted with the global and exclusivity factors in both sports, but both are popular in their own regards.
Watch This Story: F1 Miami GP Faces Backlash Amid Lavish Opening Ceremony Launching Party Esque Race Weekend