WATCH: Lewis Hamilton's Hero Ayrton Senna Revealing His Plans to Quit F1 for NASCAR in Unearthed Interview
Published 06/20/2022, 12:45 PM EDT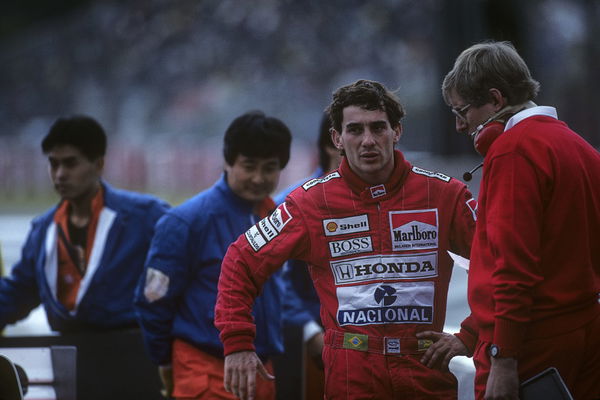 Senna, a name that rings in the ears of anyone who enjoys motorsports. Of course, Ayrton Senna begs no introduction at all. He has won three Formula One world championships in the iconic red and white McLaren cars. On top of that, he had a legendary battle with Alain Prost. Apart from that, there is so much more Senna has achieved, which makes him a special one among other brilliant F1 drivers.
ADVERTISEMENT
Article continues below this ad
It's an undeniable fact that Senna is a legend in the world of motorsports. Unfortunately, the Brazilian had an untimely demise due to his crash at the 1994 San Marino Grand Prix.
ADVERTISEMENT
Article continues below this ad
Watch This Story: Kevin Harvick Breaks Hendrick Motorsports Legend Jeff Gordon's Record in Sonoma
However, many fans of Senna, even fans of motorsports, wonder what would the driver have done with his career if he hadn't passed away. And, an old interview seems to reveal his plans.
Ayrton Senna Reveals His Plans For Racing In NASCAR
An old interview with the driver revealed his plan of trying to race Stock Cars in NASCAR. Maybe even IndyCar.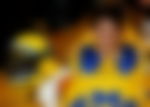 Although, a Cup Series will be a completely different beast. Especially, going from the high downforce cars of Formula one to more slippery and slidey cars in NASCAR. However, Senna knows that, and he would have showcased his exceptional race craft in the high-speed ovals, too.
In this 1991 clip, Ayrton Senna teases that he planned to race in America after his F1 career ended, either in IndyCar or even NASCAR

Clip uploaded by doctorindy on YT pic.twitter.com/MTPsuofKTa

— nascarman (@nascarman_rr) June 5, 2018
ADVERTISEMENT
Article continues below this ad
Senna said, "After this, I might race in Indy (IndyCar) or NASCAR, just for fun."
He acknowledges the fact that it will be very different as he added, "It's going to be completely different for me. And, its gonna be a different way of life. Just to try a different lifestyle in America and I believe this will happen,"
ADVERTISEMENT
Article continues below this ad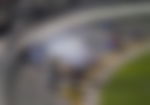 It would have been incredible to see the likes of Ayrton Senna in a Cup car. Unfortunately, the world of motorsports lost the legendary Brazilian driver before we could witness that. However, how do you think he would have performed in NASCAR or IndyCar? Let us know in the comments.