"Crawl Before I Walk, Walk Before I Run" – Jimmie Johnson Declares His Motto for IndyCar Series Debut
Published 04/13/2021, 11:30 AM EDT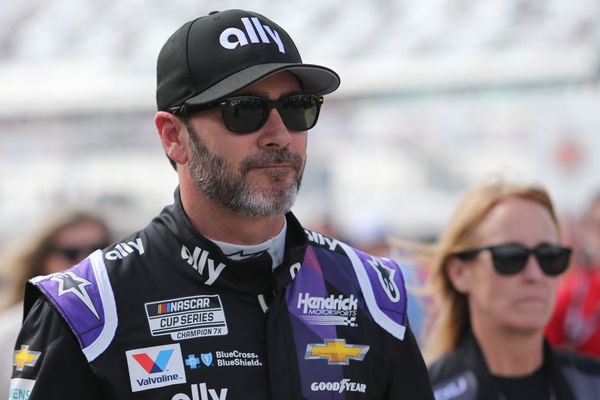 ---
---
A race weekend with Jimmie Johnson behind the wheel is finally on the horizon. This Sunday, Johnson takes to the track at Barber Motorsports Park in his maiden race in the IndyCar Series for Chip Ganassi Racing.
ADVERTISEMENT
Article continues below this ad
After a couple of decades, Johnson will compete for 'Rookie of the Year' honors. This time it is in an Indy car and Johnson will also have to face many more competitors who are, for a change, much more experienced than him.
However, the 7-time NASCAR Cup champ does not want to let that pressure get to him. For Johnson, his competition is only with himself.
ADVERTISEMENT
Article continues below this ad
"I really do feel like, out of the gate, I'm competing with myself," Johnson said ahead of his IndyCar 2021 debut. "I want to keep it that simple, so I don't get caught up in my own competitive nature and don't enjoy the process or the experience," he added.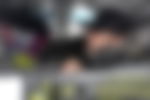 Jimmie Johnson highlights the challenges of being a rookie in 2021
The challenge in front of Johnson is actually bigger than what rookies normally face. He moves into a completely different type of racing, in a year where testing, practice, and qualifying sessions are affected due to the global pandemic.
In the lead up to the season, Johnson also could not get as much track time as he would've ideally wanted to.
"Being a rookie in 2021 is tough, it doesn't matter which series. Seat time is limited, testing is limited, track time is limited. Learning new venues, learning a new car. It's just a lot to take in," the former Hendrick Motorsports driver said further.
In the limited testing time he did get, Johnson made decent gains. Initially, he was three seconds off the lead laps, and when he ran the final test, Johnson bridged that gap to o.5 seconds.
While he feels confident, Johnson does not want to get ahead of himself. He wants to 'crawl before walking' and 'walk before running'.
Johnson's mantra leading into his maiden IndyCar season
"When I started testing the car I was about three seconds off the pace. I'm going in the right direction, but that last half a second is going to be the toughest and that's what takes decades of experience to hone in on," the 45-year-old expressed.
"I just need to keep a perspective, crawl before I walk, and walk before I run," he said.
ADVERTISEMENT
Article continues below this ad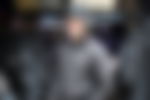 Johnson begins a new racing season outside of NASCAR for the first time in a very long time. However, the legendary racer has earned many fans over the years that wish to follow him wherever he races.
There will be great interest in Johnson's IndyCar debut from NASCAR circles as well.
ADVERTISEMENT
Article continues below this ad