"Fun Meter Is at 11" – Jimmie Johnson 'Making Big Gains' Ahead of First Street Course Race in IndyCar Series
Published 04/25/2021, 9:00 AM EDT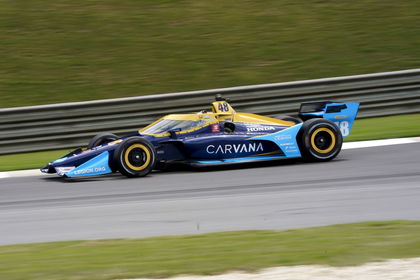 ---
---
Jimmie Johnson has already made his debut in the IndyCar Series, but he is set for another 'first' this weekend – competing in his maiden race on a street course. The IndyCar Series 2021 tackles the streets of downtown St. Petersburg in the Firestone Grand Prix on Sunday.
ADVERTISEMENT
Article continues below this ad
Johnson will start at the back in the main race, after qualifying in P23 after the practice and qualifying sessions run over Friday and Saturday. However, for the rookie IndyCar driver, it is all about making consistent gains and Johnson believes he is certainly doing so.
As he has been saying since he signed the deal, his main aim is to cherish this opportunity and 'seven-time' is having fun, to say the least.
ADVERTISEMENT
Article continues below this ad
Jimmie Johnson happy with 'big gains' every week in IndyCar Series
The Chip Ganassi Racing star said he was able to gain a good number of seconds in practice and qualifying. Speaking after qualifying on Saturday, Johnson said, "A very exciting day today. I ran maybe 65 laps or so over the last two days.
"They've been very useful for me, I was able to pick up my pace by around 4 seconds over the course of those laps. And I think we made a second in qualifying…So directionally, I'm making big gains," he said further.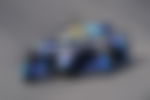 While this weekend is another new experience on a new track, the car is still the same. More and more time in the car and on the race track means Johnson is really settling into his car now. And that bodes well for the road ahead.
"Starting to sink in"
"I'm feeling really much more in tune with the car this weekend than I did last. The repetition of one week to the next, understanding the flow, the procedures, the car, the sensations in the car, is starting to sink in and finally help me out," Johnson explained.
ADVERTISEMENT
Article continues below this ad
Despite starting right at the back, Johnson is excited about Sunday's action. Passing will be difficult, but he believes he will keep improving as the race progresses.
More than anything, Johnson will hope that the race starts a lot smoother than it did at Barber Motorsports Park last weekend. He was at the receiving end of some early stress, starting with a huge crash on the opening lap, which he barely got through.
ADVERTISEMENT
Article continues below this ad