"Had No Idea the Worlds Were This Different" – Jimmie Johnson Compares IndyCar to NASCAR Racing
Published 03/27/2021, 11:15 AM EDT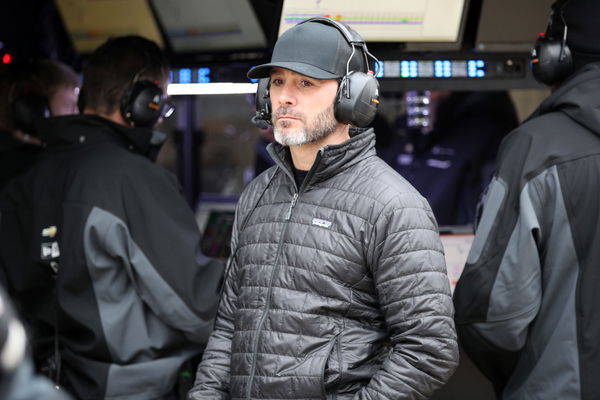 ---
---
Jimmie Johnson is now just days away from his debut race in the IndyCar Series. The NASCAR legend took part in five testing sessions in his No. 48 Chip Ganassi Racing car.
ADVERTISEMENT
Article continues below this ad
Those test sessions gave Johnson a much closer look at the aspects and challenges of IndyCar racing. However, they also gave him a further realization of how different his new experience is compared to racing in NASCAR.
Based on his observations, Johnson is not setting very high expectations from himself in the 2021 IndyCar season. His focus is purely on learning the tricks of the trade.
ADVERTISEMENT
Article continues below this ad
"It's really about learning. I'm in a position where I'm literally drinking out of a fire-hose," Johnson said in a recent interview with his car's sponsor, Carvana racing.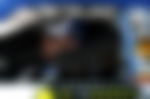 Jimmie Johnson surprised by the level of difference between NASCAR and IndyCar
He then spoke about the aspects of IndyCar racing which he has learned in the last few months. Johnson quickly realized that the skill-set and patterns he had developed in NASCAR over the years which made him one of the greats of the sport are quite different than what he needs in IndyCar.
"New cars, new tracks, very very little testing time. Much different vehicle, the way the car interacts with the track. The way the tire interacts with the track," Johnson said further.
"All these things that I've experienced so far in the five test sessions I've had are really 180 degrees off from the philosophies and skill-set needed to go fast in a NASCAR vehicle. I had no idea that the worlds were this different," Johnson expressed.
What is Johnson's biggest priority in maiden IndyCar season?
In line with his learnings, Johnson revealed his biggest priority for the upcoming season.
"So, really, that learning curve and being able to shorten the learning curve as much as I can is my top priority," the seven-time NASCAR Cup champion added.
ADVERTISEMENT
Article continues below this ad
At 45 years old, Johnson is taking up a huge challenge. But his hunger for expanding his skills and being successful in a new task altogether is what drove him to try a new racing discipline at this age.
Johnson's season starts on April 18 at the Barber Motorsports Park. He will run a total of 13 street and road course races in his first IndyCar season.
ADVERTISEMENT
Article continues below this ad