"It Only Lit the Fire More"- Jimmie Johnson Excited After First IndyCar Test
Published 07/29/2020, 9:36 AM EDT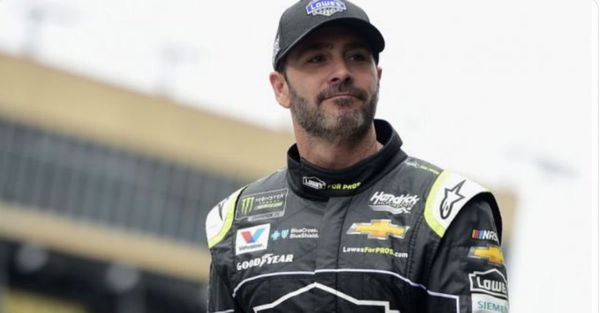 ---
---
After his first test in an Indy car, Jimmie Johnson is convinced and said he wants to do this 'more than ever before'. Johnson had always wanted to race in the IndyCar Series. It was a childhood dream of sorts for the NASCAR giant.
ADVERTISEMENT
Article continues below this ad
He had scheduled an initial test with McLaren, which was called off when sports across the world came to an abrupt halt due to the Coronavirus pandemic.
Last month, he was diagnosed with COVID-19 and a test with Chip Ganassi Racing was pushed, which finally took place on Tuesday.
ADVERTISEMENT
Article continues below this ad
Jimmie Johnson excited about a foray into IndyCar
In a telephonic interview with The Associated Press, Johnson said, "It only lit the fire more. I want to do this more than ever before. It was something new, something different.
"NASCAR has been so good to me and I am so proud of the success I've had. But to try something new, man, this was really cool," he added.
After the first two unfortunate failed attempts at the test, Johnson was worried whether something would cause a problem again. But this time all went well.
"Third time was a charm, but I was worried something would jinx it," Johnson said.
Jimmie Johnson is set to retire from NASCAR at the end of the season.
Praise from IndyCar Champion, Scott Dixon
Johnson was accompanied by five-time IndyCar champion Scott Dixon as a driver coach. Dixon said that Johnson was 'super amped up' and had an impressive outing.
"He was very impressive. There was no trying to do too much. He was texting me last night, asking me all sorts of questions, if there were tricks for getting out of the pits, how to handle a turn, those kinds of things.
"He was just super amped up and just excited to finally get there," Dixon said of Johnson.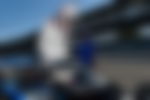 ADVERTISEMENT
Article continues below this ad
Johnson admitted that he took some time to adjust. But once he found his groove, he had a great time.
"When I got in the car, I needed two sessions to let my eyes adjust. Things were coming up on me pretty quick," said the 44-year-old. "Right before lunch, we started finding a groove.
"In the beginning of the day I was finding big chunks, but the track was going away while my ability was increasing.
ADVERTISEMENT
Article continues below this ad
"By the end of the day they were mix-matching tires, giving me mixed sets, just to let me have more laps," he added.
Johnson is already charting a plan as to how he will compete in the IndyCar Series next season.
SOURCE- The Associated Press