Jimmie Johnson Recalls How His 'Search for Chocolates' Led to Hilarious First Meeting with Scott Dixon
Published 04/03/2021, 11:30 AM EDT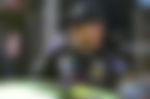 ---
---
Jimmie Johnson and Scott Dixon may be teammates for a full racing season for the first time this year, but they already have some memories. Johnson, the newest IndyCar driver for Chip Ganassi Racing, looked back at the first time he met Dixon, who is one of the greatest names of all-time in IndyCar.
ADVERTISEMENT
Article continues below this ad
Both drivers are motorsports legends in their own right. While Johnson was a NASCAR driver all his career, he participated in various racing disciplines over the years, including numerous appearances in the Rolex 24 Hours of Daytona.
During one of those races, he met Dixon for the first time. However, their first encounter was not straightforward at all and there is a hilarious story behind that.
ADVERTISEMENT
Article continues below this ad
Johnson narrated the story during a recent chat with Dixon himself.  "I don't know if you remember it. We knew who each other were in passing," Johnson said.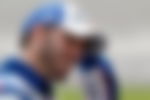 Jimmie Johnson recalls funny first meeting with IndyCar legend Scott Dixon
Back then, fellow motorsports icons Dario and Marino Franchitti invited Johnson to try some chocolates they brought back from the UK.
"At the Rolex 24, all the teams have their motorhomes parked by one another. I was on the search for this chocolate that Dario and Marino Franchitti bring back from the UK. They were like swing by the bus and come grab some Dairy Milks," Johnson reminisced.
While Johnson made his way to the team bus carrying the Franchitti's, he had no idea that he picked the wrong bus. He then met a surprised Dixon.
"So I thought I knew the right bus, and I just grabbed the door handle and walked in. Scott's sitting there on the couch like, 'Hi, can I help you?' I was like, 'Sorry, wrong bus'," Johnson said.
Dixon vividly remembers the incident
ADVERTISEMENT
Article continues below this ad
Dixon remembered the incident and made a joke of his own as the two drivers laughed over it. "Luckily I was just watching TV…so it was all good," Dixon said.
Soon after Johnson announced his IndyCar debut for Chip Ganassi Racing, the seven-time NASCAR champ attended a few races to get a feel of it all. He watched Dixon's pit stops closely from the pit box as well during a couple of races.
While Dixon is one of the biggest names in the sport, it will be interesting to see Johnson's transition this season.
ADVERTISEMENT
Article continues below this ad