NASCAR and IndyCar Mourn the Passing of Prominent Motorsports Journalist
Published 08/26/2021, 5:10 AM EDT
---
---
Recently, tragic news broke that prominent IndyCar journalist Robin Miller passed away at the age of 71. Fondly remembered as one of the iconic voices in the sport, he primarily operated during the 1970s. Like many before him, Miller was raised to remember the famous Indianapolis 500.
Miller's maiden tryst with the Indianapolis 500 was in 1959 when he was just nine years old. Later on in 1968, he began working for The Indianapolis Star, where he remained until 2001. Beyond that, Robin Miller enjoyed stint in ESPN's RPM 2Nite program, before jumping ship to the SPEED channel.
Who is IndyCar journalist Robin Miller?
It is worth mentioning that Miller was well-known for being loud and outspoken. He often spoke out on a number of issues that used to plague the motor racing scene. Naturally, the late motorsport journalist grew up around oval racing, but he was a huge fan of CART racing as well.
Sadly, he was diagnosed with leukaemia in 2017, and was battled the condition for a long time. Nevertheless, he continued to work in the IndyCar scene to this day. Quite recently, he earned a place in the American Motorsports Hall of Fame.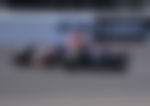 The ceremony was moved up to August at the Indianapolis Motor Speedway, as a result of which Miller had a chance to attend the ceremony, the IndyCar race and the NASCAR race. Without a doubt, it was a huge weekend, and surely an enjoyable one for Miller. He would have been very happy to witness something history in his final few days on this earth.
Of course, tributes poured in from several prominent motorsport figures. A large majority of them hailed from IndyCar, though a few from NASCAR also paid tribute. Obviously, many in the IndyCar paddock will sorely miss Robin Miller.