NASCAR Superstar Kyle Busch Reveals Desire to Race in Indy 500, Baja 1000 as Part of His 'Bucket List'
Published 01/31/2021, 11:00 AM EST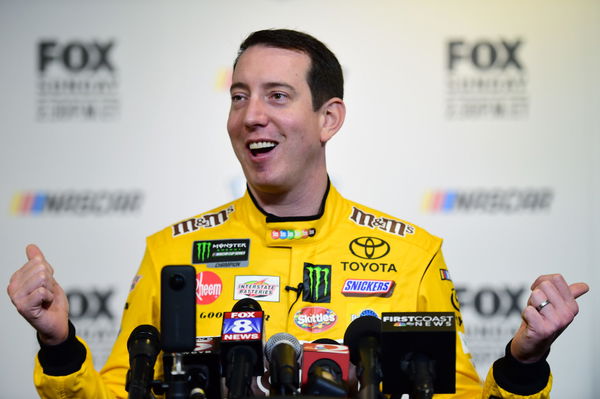 Many NASCAR drivers have attempted various events across racing disciplines in the past. Another racer intending to follow on similar lines in the future is 2019 Cup Series champion, Kyle Busch.
The Joe Gibbs Racing superstar recently spoke in an interview ahead of the 2021 season. One aspect he touched upon was about the races that formed a part of his 'bucket list'.
Busch stated, "Yeah, I mean for sure to run the Indy 500 one time would be cool. You know my brother did it, it was greatly successful in his attempts."
ADVERTISEMENT
Article continues below this ad
Feel like I could give the Indy 500 a shot, says Kyle Busch
"So I feel like I could go give it a shot and do the same thing. You know it's just a matter of opportunity and finding the right things, that kind of line-up at the right time and being able to go get that done."
The Indy 500 classifies as a premier event as part of the IndyCar Series, and many NASCAR drivers have competed in it recently.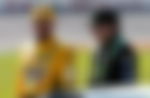 Busch also has a desire of running the famed Mexican off-road motorsport event, the Baja 1000, which is said to be grueling in nature.
Kyle continued and said, "Maybe run in the Baja 1000 or something like that with some guys. I've got some friends that are out in Vegas that have off-road trucks and stuff that I could probably get in and do."
Busch could have an eventful 2021 racing season with a potential appearance in SRX
ADVERTISEMENT
Article continues below this ad
"But that will probably be more so for retirement time. And just going and doing it and saying I've done it," concluded the Joe Gibbs Racing No.18.
The 35-year-old already has a few things lined up, with the upcoming Busch Clash and Daytona 500 events. Following that, he would look to participate in the Trucks Series, with a possible appearance in Tony Stewart's Superstar Racing Experience (SRX) as well.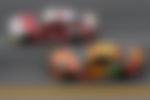 Hence, Busch will presently invest his focus on attaining requisite objectives for the 2021 NASCAR season. But possibly in a few years' time, he might also go about ticking off his proposed bucket list too.
ADVERTISEMENT
Article continues below this ad