Robert Wickens Tells Dale Earnhardt Jr. How Racing Simulator, iRacing Helped Him Drive Again
Published 04/07/2022, 12:32 PM EDT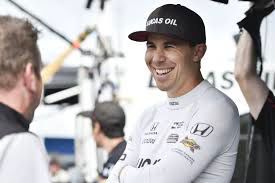 Robert Wickens was the rising star in the IndyCar series. Taking pole position in his debut race and leading most of the laps, Wickens had already made a name in the series. 2018 saw Wickens rise even further as he gained multiple top-5 finishes, as well as a few podiums. However, the Pocono race in 2018 almost ended Robert Wickens' career.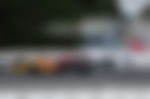 But it seems after years of recovering and heavy practice on iRacing, a racing simulator has helped Robert Wickens find himself behind the wheel again in IMSA! And, Robert Wickens shares his experience of going from a simulator to actually racing and how it helped him.
ADVERTISEMENT
Article continues below this ad
Watch This Story – 23XI Racing Owner Michael Jordan Betting Against His OWN Driver Bubba Wallace
Robert Wickens Tells Dale Earnhardt Jr. His Experience of Going From a Simulator to Racing in a Real Car
The way we have seen technology evolve with time it comes as no surprise that real-world physics can be replicated to a certain extent on a virtual system. However, simulators like iRacing and Assetto Corsa proves how far we really have come. In fact, man people believe that's the closest we can get to feeling like sitting in a real car.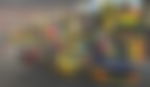 Robert Wickens appeared in an episode of the Dale Jr. Download where he talks about how much iRacing helped him out.
ADVERTISEMENT
Article continues below this ad
He said, "The great thing about iRacing for me was, I still knew how to drive a race car, even though I was trying to figure out how to do it with these (with his hands), instead of with my feet ."
He added, "Even though the system I used on my rig on iRacing is not the same as my rig on my Hyundai Elantra. When I first started jumping to iRacing, I was still defaulting to trying to use my feet. Like, I would go into a corner and instinctively trying to use my feet but it wouldn't work and be like s*** my hands. Then I would reach for the handbrake and brake for the corner and go for the turn. iRacing gave me that muscle memory of making my hands second nature."
ADVERTISEMENT
Article continues below this ad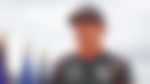 In the end, it's impressive how a simulator can help a driver so much and we have seen the influence of racing simulators in every motorsport now. It goes to show how far we've come in terms of technology