WATCH: Jimmie Johnson Escapes Massive Crash, Then Spins Inside First 10 Laps of Debut IndyCar Series Race
Published 04/18/2021, 4:47 PM EDT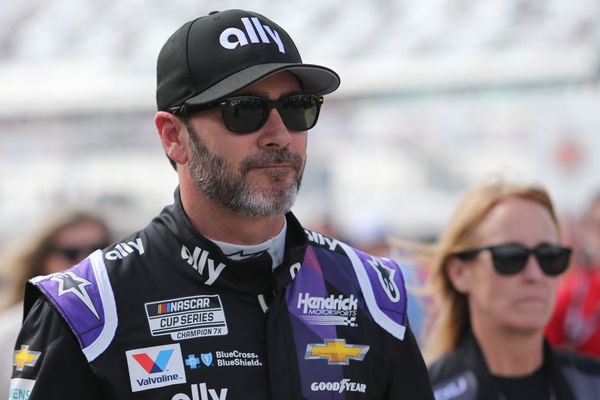 ---
---
Jimmie Johnson knew that he was in for a serious ride in the IndyCar Series. However, even Johnson wouldn't have imagined he would have such an eventful start to his IndyCar career.
ADVERTISEMENT
Article continues below this ad
Within the first few laps itself, Johnson avoided a massive wreck, found some momentum, and had his first big spin in the No. 48 Chip Ganassi Racing car at Barber Motorsports Park.
On the first lap itself of the new season, a massive crash took place, involving many cars. Luckily for Johnson, he was not in a situation where he could not do anything about it.
ADVERTISEMENT
Article continues below this ad
Jimmie Johnson makes it through a scary early crash in the IndyCar race
Johnson stopped a bit seeing the wreckage right in front of him, maneuvered his way through the wreck quite masterfully, and moved ahead. The on-air commentators were also impressed by Johnson's skill, comparing it to making it through a Talladega wreck in NASCAR.
Spotter Earl Barban quickly gave Johnson some good news as he survived the crash. "Boss man, you're car is fine. Let's go," Barban said over the radio.
Then, on Lap 10, Johnson just lost control and went for a wild spin. Luckily, it wasn't a race-ending spin and Johnson continued, despite losing some spots. However, the spin did bring out the caution.
"Well, I learned a lesson in dirty air there," Johnson said after the incident. His team continued to keep up the spirits as Johnson shrugged off the spin and tried to catch some pace.
Johnson was inside the top-20 after the first 20 laps of the 90-lap race.
How Johnson found his first practice/qualifying experience
Earlier, on Saturday, the NASCAR legend finished second but last in his qualifying group and had a tough couple of practice sessions too. However, he enjoyed the experience and was quite excited that all the preparation finally commenced into his first IndyCar racing weekend.
"This smile is not going to go away. What an amazing day. Didn't qualify last, so that's a really good thing and a small victory for me in this journey," Johnson said late on Saturday.
ADVERTISEMENT
Article continues below this ad
"Today was full of firsts, red tires, qualifying session, race weekend. Just the different layers that exist. And I survived the day. Had a lot of fun," he added.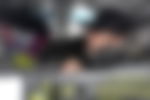 Johnson's IndyCar career has already gotten off to a thrilling start. It will be interesting to see how he progresses in a 13-race schedule for the season.
ADVERTISEMENT
Article continues below this ad