All NASCAR Fans Said the Same Thing as Dennis Rodman Wore an X-Rated Shirt at Daytona International Speedway
Published 08/24/2022, 1:15 PM EDT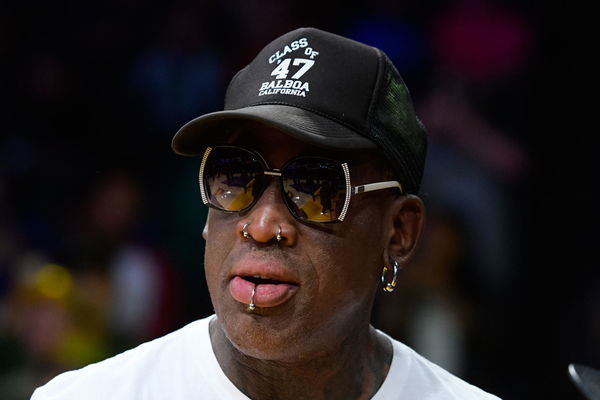 Some time ago, at Daytona International Speedway, NBA legend Dennis Rodman wore a pretty X-rated T-shirt. After he posted the picture on his Instagram feed, NASCAR Fans were quick to point it out and almost everyone soon started asking for the same T-shirt.
Dennis Rodman was an absolute star and arguably a controversy magnet in the NBA, especially during his time with the iconic Chicago Bulls during the 1995 to 1998 seasons. Even after all these years, the 61-year-old former power forward is not short of creating controversial moments.
ADVERTISEMENT
Article continues below this ad
 

View this post on Instagram

 
Earlier in April this year, Rodman walked into the Daytona International Speedway with an eye-catching T-shirt that was very similar to a certain adult X-rated video platform. The text on his shirt read, "Rod" separated by a space and "man" inside a yellow box.
NASCAR Fans went into a frenzy, asking where they could grab a similar T-shirt for themselves.
NASCAR Fans react to Dennis Rodman's T-shirt
ADVERTISEMENT
Article continues below this ad
Almost every other fan reacted the same way, asking where could they find a similar T-shirt. This almost turned the comment section under his post into a thread.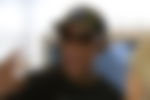 In the image, Rodman was seen holding a cigar and a cup in one hand with his face expressing the excitement that was ahead of the race. In the caption, he wrote, "Ladies. And. Gentleman. Start. Your. Engines. 🏁."
ADVERTISEMENT
Article continues below this ad
One user wrote, "that shirt is not available on the website," while another stated, "Where can I buy that shirt ???? I want some." Another user stated, "Ayo I need that shirt." yet another said, "Shirt going Crazy."
Watch This Story: Shocking Dennis Rodman Disrespects NBA 75 Jacket in Lebron James and Stephen Curry's Presence
Edited By: Ranvijay Singh