Before Officially Joining Michael Jordan's $150 Million NASCAR Team, Bubba Wallace Made His Loyalties Clear Between Him & LeBron James
Published 10/02/2022, 2:47 PM EDT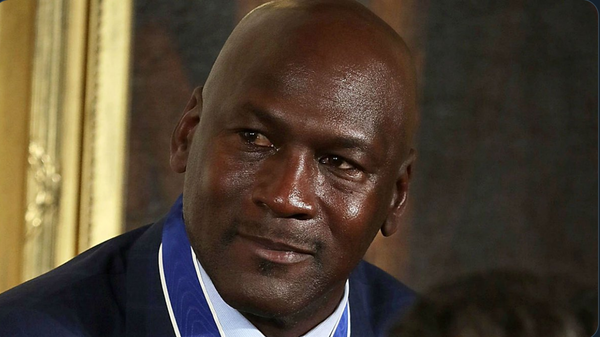 LeBron James and Michael Jordan are arguably put on a pedestal amongst other basketball players. And that's for good reason, with both drivers being pitted against each other as the greatest players of all time constantly. And although everyone has their own pick for the GOAT, Bubba Wallace just declared his.
This was even before he went to 23XI Racing.
ADVERTISEMENT
Article continues below this ad
Back in September 2020, before Wallace announced his big team shift over to Michael Jordan's 23XI Racing, he gave an interview on the Carlos Watson Show. In that interview, Watson put him on the spot with a rapid-fire round, where he said one name, and the driver had to reply with the first name that comes to his head.
Carlos Watson started with, "I say LeBron, you say what?" Now, he was probably expecting him to call him the Greatest of All Time. However, Wallace replied, "I say MJ."
It seems the driver has come to his conclusion of that comparison, as he said Jordan's name when the host took LeBron's name, both of which qualify to be the GOAT.
Fortunately, Wallace got a shot to race in Jordan's team after declaring his loyalty to him. And he sure is happy.
What does Bubba Wallace think of Michael Jordan?
Of course, Wallace joining $150 Million NASCAR Team 23XI Racing was a big stepping stone for the driver. In fact, he was the first driver for Denny Hamlin and Michael Jordan's venture.
Naturally, he's quite happy to have a loss like Jordan.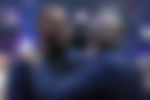 He said, "So we didn't really have to teach him much. We had to help him get a better understanding for things but it's been a lot of fun working with him and his team getting everybody's feet underneath themselves to make sure we're all doing this right way."
ADVERTISEMENT
Article continues below this ad
"There are so many people involved that we could be here all day thanking them. But it's cool having M.J.—one of the biggest names in the world—that I'm associated with. I definitely don't take that for granted."
He is quite thankful for the opportunity, too, "M.J. stepping up in a way that he did for me has been—you know, I don't know if I'll ever be able to thank him enough."
"Just this opportunity this year and moving forward. He gave me an opportunity to shine and put my best foot forward."
ADVERTISEMENT
Article continues below this ad
WATCH THIS STORY: "Won't Have Sabotaged Engines This Time" – Bubba Wallace & Kyle Busch Win NASCAR Majority in Unofficial 2023 Poll
But was Bubba the perfect driver for the role?
Edited By: Ranvijay Singh