Denny Hamlin Clarified the Real Truth Behind Michael Jordan's Gambling Habits After NBA Suspension & $1.2 Million Loss Reportedly
Published 10/05/2022, 11:45 AM EDT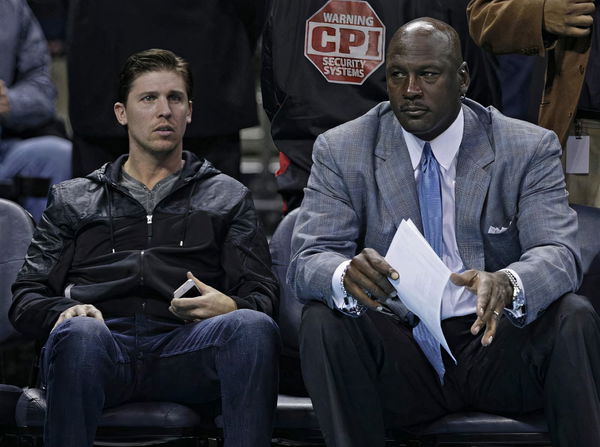 The thing with celebrities who are at the level of fame as Michael Jordan is and has been for decades now is that the line between reality and myth blurs often. This theory could be backed by a story about Jordan's gambling and what his NASCAR team partner, Denny Hamlin, said.
ADVERTISEMENT
Article continues below this ad
In 1992, the NBA legend found himself in a controversy in which he was heckled for a cheque worth $57,000 issued by him to a gambler.
In fact, it was also once claimed that Jordan owed Richard Esquinas a sum of around $1.2 million in gambling.
ADVERTISEMENT
Article continues below this ad
However, in 2019, Denny Hamlin, the Joe Gibbs Racing driver and part-owner in partnership with MJ in 23XI Racing, revealed the truth about the former Chicago Bulls man and the facts of gambling surrounding him.
The #11 driver was asked by host Dan Patrick in a discussion on the same subject how much money goes around whenever Jordan is playing golf.
"Um…I mean, a few thousand would exchange hands, but nothing that will make those guys nervous, uncomfortable," Hamlin replied, to which the host asked, "Gotta be cash too?"
"Oh yeah, it's in the bag. Everyone's got their in the bag," the NASCAR driver revealed.
WATCH THIS STORY: "My Girlfriend & I Were Going Through a Breakup" – Bubba Wallace Explained His Depression Revelation, Made on Dale Jr's Podcast, in 2020
Michael Jordan's ultimatum to Denny Hamlin before starting the NASCAR Team
In an interview from 2020, the NBA legend revealed how he felt "good" about the idea of having a NASCAR team and having Bubba Wallace as his driver.
"My biggest conversation to Denny (Hamlin) was, 'Look, I don't wanna get in there to just go around and watch races. Just go round and round and round and finish up 18th, 19th, 20th, 30th, I want to win," he had said. "I want to be put in the position for the best chance for us to win."
ADVERTISEMENT
Article continues below this ad
"That's my competitive nature."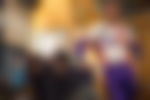 Knowing that, and knowing the state of the 23XI Racing team's success, do you think Michael Jordan would continue his partnership with Denny Hamlin for the long term?
ADVERTISEMENT
Article continues below this ad
Let us know in the comments below.
Edited By: Nizamul Haque Bhuyan