Fans Get Suspicious Over NASCAR's Treatment Towards Billionaire Michael Jordan's Team As Allegations Fly
Published 06/01/2023, 1:26 PM EDT

Follow Us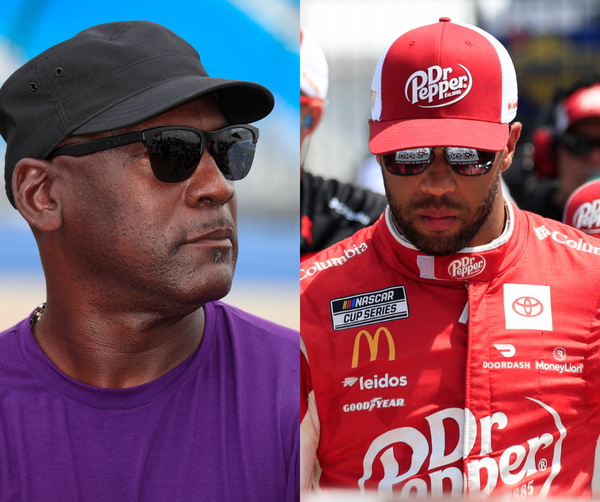 NASCAR has always been a sport that draws intense scrutiny and speculation from its passionate fanbase. Recently, fans have been expressing their suspicions over the treatment of billionaire Michael Jordan's team, 23XI Racing, and its driver Bubba Wallace. These suspicions have been fueled by a series of events and reactions surrounding the team's performance and NASCAR's actions.
America's Favorite Video Today
The spark that ignited the suspicions among fans came from a tweet by one user who questioned NASCAR's motives regarding its decision to take cars back to the research and development (R&D) center following the recent penalty imposed against Tony Stewart's team.
The tweet read, "Is NASCAR suspicious of something when they take a car or cars back to R&D?" This tweet was followed by a response from renowned motorsports journalist Bob Pockrass, who stated, "NASCAR doesn't need a reason to take a car back to R&D. Sometimes they are suspicious and sometimes they are not. I don't get the feeling they thought they would find this on the 14 car."
ADVERTISEMENT
Article continues below this ad
NASCAR doesn't need a reason to take a car back to R&D. Sometimes they are suspicious and sometimes they are not. I don't get the feeling they thought they would find this on the 14 car. https://t.co/NWjYxa85Zo

— Bob Pockrass (@bobpockrass) May 31, 2023
NASCAR's History Of Imposing Fines and Penalties
To understand the concerns of fans, it is crucial to examine NASCAR's recent penalties and the incident involving Stewart-Haas Racing. In a significant development, NASCAR handed down one of its harshest penalties ever to Stewart-Haas Racing for the discovery of a counterfeit part in the underwing of the Chase Briscoe car. This violation, categorized as a Level 3 offense, resulted in a $250,000 fine and a deduction of 120 regular-season points.
NASCAR's introduction of the Next Gen car in 2022, which mandates teams to purchase most parts and pieces from specific vendors, aimed at creating a level playing field for all competitors. Any modifications to the standardized components are strictly prohibited, and NASCAR promised severe penalties for those found in violation. The incident involving Stewart-Haas Racing underscores the seriousness with which NASCAR approaches such infractions.
NEWS: NASCAR issues one of the largest penalties in history to Chase Briscoe's No. 14 team. Briscoe loses 120 pts, 25 playoff pts and crew chief Johnny Klausmeier suspended six weeks. Also $250k fine.

NASCAR says Briscoe's team was running an counterfeit underwing/modified duct.

— Jeff Gluck (@jeff_gluck) May 31, 2023
The fans' suspicions about NASCAR's treatment of the 23XI Racing team come in the wake of other penalties imposed this season. Hendrick Motorsports and Kaulig Racing both faced L2-level infractions for unapproved modifications to parts, resulting in points deductions, driver suspensions, and hefty fines. Denny Hamlin, one of NASCAR's top drivers, was also penalized for intentional contact during a race, and Aric Almirola's Stewart-Haas Racing team faced a safety violation.
WATCH THIS STORY: Guilty Bubba Wallace Admits He "Overstepped Boundaries" in the $1 Million-Worth Assault in 2022
NASCAR Fans Suspicious Of Michael Jordan's Team 23XI's Treatment
The fans' suspicions are compounded by the perception that NASCAR has been inconsistent in its handling of rule violations. While some teams receive severe penalties for seemingly minor infractions, others seem to escape similar scrutiny. This disparity in treatment has fueled speculation and doubt among fans.
This exchange on social media triggered a wave of fan reactions, with many expressing surprise that NASCAR hadn't taken any of the 23XI Racing cars to the R&D center. Fans were curious whether the 23XI team, specifically their driver Bubba Wallace, had ever been subjected to such scrutiny, highlighting a perceived discrepancy in NASCAR's treatment of different teams. One fan expressed their surprise, saying, "I'm surprised they haven't taken any of the 23XI cars to R&D…."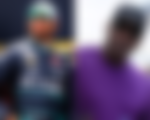 Another fan questioned whether the team had ever been taken to the research and development center before, asking, "have they ever took the 23 to r&d center?"
Another claimed, "Pre-race inspection in the NASCAR Cup Series garage is complete. The #23 failed twice (car chief was ejected and loss of pit selection). There were no other issues." These reactions reflect the growing doubts and suspicions among fans regarding NASCAR's treatment of certain teams, particularly 23XI Racing.
I bet Jordan is giving Nascar officials some look away money

— This Guy (@ThisGuyAlex_) June 1, 2023
ADVERTISEMENT
Article continues below this ad
Providing feedback will help us make your experience better.
Enjoyed Your Read? Let us know how likely you are to recommend EssentiallySports to your friends!
"Has the 23 team ever been taken to R & D?"
ADVERTISEMENT
Article continues below this ad
It is essential for NASCAR to address these concerns and ensure that the sport remains fair and transparent. Consistent enforcement of regulations and penalties will help foster trust among fans and maintain the integrity of the competition. As fans continue to voice their suspicions, it is crucial for NASCAR to provide clarity and reassurance regarding its processes and decisions.
Edited By: Ranvijay Singh