How NASCAR Star Bubba Wallace Was Caught Off-Guard by Michael Jordan During Their First Conversation
Published 01/18/2021, 7:00 AM EST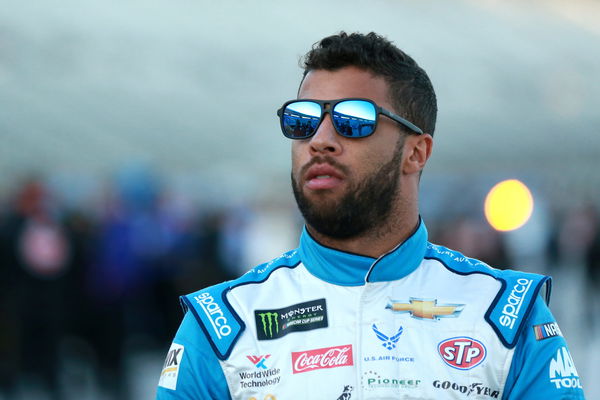 ---
---
Bubba Wallace is now entering the most defining phase of his NASCAR career so far. The Alabama-native is set to drive for a new team in the 2021 NASCAR Cup Series season and has a big opportunity to prove exactly what he is capable of.
ADVERTISEMENT
Article continues below this ad
Not just to fellow drivers and the NASCAR community, but also to his high-profile team owners, Michael Jordan, and fellow NASCAR driver Denny Hamlin. Wallace has, in recent weeks, clearly stated that he is highly motivated to perform very well for 23XI Racing.
It is not just about proving his racing skills to the NASCAR community, but also about living up to the expectations set forth by the legendary Jordan. Wallace recently revealed the first words Jordan said to him over the phone after the signing of 23XI Racing.
ADVERTISEMENT
Article continues below this ad
While it was a funny story of sorts, where Wallace got caught off-guard, it showed that Jordan means business with 23XI Racing. The NBA legend wants to win.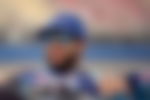 What did Michael Jordan tell Bubba Wallace in their first conversation?
"So, the first conversation I had with MJ (Jordan). Denny had texted me, he was like, 'Hey, you're free around 4?' I'm like yeah. You know Denny, his 4 is usually like 4.30, a little late," Wallace said, building up to his first conversation with Jordan, during a recent interview.
Hamlin had just finished playing a round of golf with his friend Jordan. The NASCAR Cup star told Wallace that someone wanted to talk to him. What happened next, very pleasantly surprised Wallace.
"He's like, 'We just finished playing golf…and here's someone who wants to talk to you'. I had no idea, and someone goes like, 'Hey, there's no running in the back if we're doing this thing'. I'm like, whoa it's MJ! I thought that was pretty cool, pretty funny story," Wallace further explained.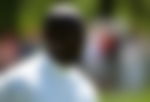 The 28-year-old confidently said that Jordan truly believes in him to succeed at 23XI Racing. Wallace fully intends to live up to that trust from one of the greatest sportspersons ever.
"He's all about it and he wants to win. He believes in me to go out there and get the job done. I'm excited to show everybody my true colors and what I'm capable of," Wallace added.
Wallace is working harder than ever
Wallace also revealed that it has led him to hit the gym more regularly than he ever did before.
"For people who don't know me, I don't work out. But I've been to the gym four or five times now. And that's the most I've been there in probably five years," he said.
ADVERTISEMENT
Article continues below this ad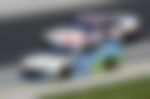 A new team involves a lot of additional work to be done to get things started. With the 2021 season-opener, the iconic Daytona 500, just less than a month away, Wallace and the 23XI Racing team will be highly focused.
And Jordan himself is certainly expected to be there to lend his support to his star driver.
ADVERTISEMENT
Article continues below this ad