Michael Jordan's Ultimatum to Denny Hamlin That Might See Him Pulling the Plug on $150 Million NASCAR Team
Published 10/04/2022, 11:45 AM EDT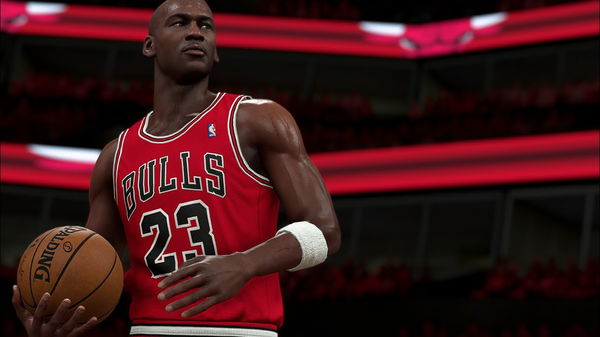 Some things are certain in life, death, taxes, and Michael Jordan wanting to win. It's no surprise that MJ wanted to experience success with the 23XI Racing team when he ventured into NASCAR a couple of years ago now.
And yes, he hasn't exactly got what he would've wanted. But it's still a fascinating and promising project.
Yet you get the feeling that if the results don't follow from next year on a regular basis, MJ might pull the plug. Especially considering what he told Denny Hamlin before he shook hands with him for the partnership.
ADVERTISEMENT
Article continues below this ad
In an interview from 2020, the NBA legend revealed how he felt "good" about the idea of having a NASCAR team and having Bubba Wallace as his driver.
"My biggest conversation to Denny (Hamlin) was, 'Look, I don't wanna get in there to just go around and watch races. Just go round and round and round and finish up 18th, 19th, 20th, 30th, I want to win," he had said. "I want to be put in the position for the best chance for us to win."
"That's my competitive nature."
WATCH THIS STORY: Kyle Busch in a Foul Mood After He Failed to Outsmart His Teammate Denny Hamlin
Bubba Wallace's answer on his NASCAR process, which could irritate Michael Jordan
Speaking about his process post the second win of his career, which recently came at Kansas, Bubba Wallace described how his way of approaching and re-approaching his work and his passion.
"Everybody does things differently. Me, I get done with racing, do my debriefs, and then I just put it to the side," he said.
"We have the sim on Wednesdays but honestly, it doesn't ring back up for me until Friday evening, Saturday morning when we're at the track and I'm like, 'Okay, time to put the shoes on, go get the gloves, get in the game and do it all over again,'" he continued.
"That's as simple as that."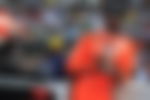 Now, everyone knows how methodical and obsessed to a degree Michael Jordan was with the game of basketball and NBA in general, something he's carried in his life to this day as well.
ADVERTISEMENT
Article continues below this ad
So it remains to be seen how Jordan reacts to his driver's answer.
Do you think he'll be pleased? Or will he be mad?
ADVERTISEMENT
Article continues below this ad
Let us know in the comments below.