NASCAR Star Bubba Wallace Gives His View on the 'G.O.A.T Debate' Between Michael Jordan, LeBron James
Published 03/17/2021, 2:13 PM EDT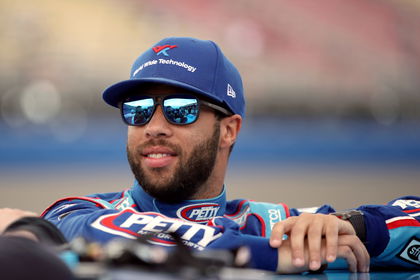 ---
---
Recently, reports emerged that NBA star LeBron James became part of the Roush Fenway Racing ownership group. In the process, James became the second NBA-associated player to step into the NASCAR world. The first one is NBA legend, Michael Jordan, who is the owner of the 23XI Racing team. In light of the LeBron James announcement, 23XI Racing driver Bubba Wallace spoke about the two stars.
ADVERTISEMENT
Article continues below this ad
Admittedly, Wallace was put on the spot, because he was asked about who was the greatest NBA player. He said, "MJ… He was before my time. As crazy as it sounds, I knew who MJ was. I knew who Michael Jordan was, I got to see who he was and what he was about, last year in The Last Dance. That motivated me to be a better person, wake up and just like, 'This person is a stone-cold killer'."
Bubba Wallace acknowledged that the game of basketball has evolved. He insisted that both Jordan and James are great players. There was no comparing them, as they have two different games.
ADVERTISEMENT
Article continues below this ad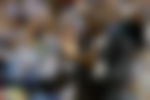 Bubba Wallace talks about the pressure of racing for Michael Jordan
Wallace confessed that there is not so much pressure on him for bearing the #23. This is largely because the number has been in the sport for a long time, especially in the smaller teams. Last year, Bubba Wallace drove in the #43 car, and 43 was a far more famous number in NASCAR circles. According to him, pressure comes from within the confines of one's mind.
ADVERTISEMENT
Article continues below this ad
Wallace then spoke about how he got roped into the 23XI Racing team. He admitted that he does not get excited by prospects so easily. Even if some predict that some new team could be the next big thing in NASCAR, the African-American driver tries to stay realistic.
According to Bubba Wallace, if one sets their expectations too high, they may be disappointed. He cited the example of multi-million dollar deals, and declared that until the deals are confirmed, he will be unfazed. Instead, he has a message to prospective teams to not disturb him until everything is confirmed.
ADVERTISEMENT
Article continues below this ad