2022 Daytona 500: Where to Watch, Live Stream, Timings, Predicted Weather Forecast and Attendance
Published 02/10/2022, 12:45 PM EST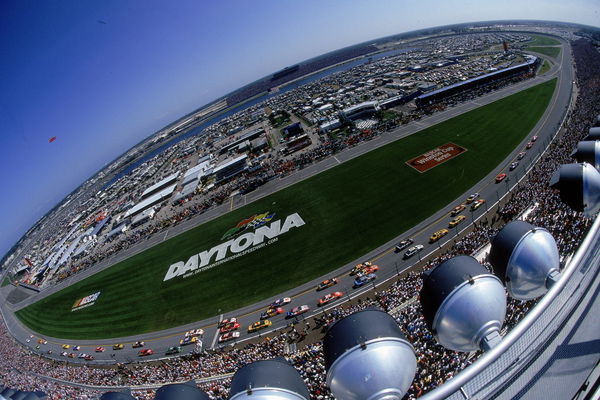 In a little less than two weeks, the NASCAR paddock heads to the Daytona International Speedway. This time around, the Xfinity and Truck Series vehicles will take to the track for the first time. The Daytona 500 generally marks the start of the season, and with the new cars, this year will be exciting.
ADVERTISEMENT
Article continues below this ad
Of course, we still have a few more days before preparations can truly begin. However, one has to wonder what to expect when race day arrives. Obviously, this is a question that the drivers and fans want answers to, especially if there is a threat of rain. Other details include the timings for the iconic race. Additionally, the fans would love to know how they would be able to watch the races if they can't be there in person.
Firstly, when talking about the weather, there will be a minimum temperature of 13°C and a maximum of 20°C on race day. It is also worth mentioning that there will also be a humidity level of 30%. According to some reports, there is also a chance of intermittent showers. Most of the races can be watched on FS1 or MRN, but the Daytona 500 will be broadcast on Fox Sports.
ADVERTISEMENT
Article continues below this ad
Where can fans watch the Daytona 500 and at what time?
Speaking about the schedule and timings, everything kicks off on Tuesday, February 15th with Practice 1 at 5:05PM. Then, Practice 2 begins at 6:35 PM ET. On Wednesday, there is a single lap qualifying session, which starts at 8:05 PM ET. In it, cars are sent out one by one for a single flying lap. Thursday sees the ARCA Series and the Truck Series cars for the first time, with practice at 4:00PM and 5:00PM respectively. Then, at 7:00PM and 8:45PM, will be the Cup Series Duel races.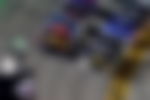 Friday sees a busy schedule with the ARCA and Truck Series qualifying, Xfinity practice and a third Cup practice. Finally, the NextEra Energy 250 commences at 7:30PM to wrap up the Truck weekend. Saturday sees a final Cup practice, Xfinity Qualifying and the ARCA race. Later on in the same day is the Xfinity Series race. Finally, there is the Daytona 500 on Sunday, which ends the NASCAR weekend at Daytona. Details about attendance can be found here.