2022 NASCAR Cup Finale Tickets Sold Out Despite Fans Demanding a Change of Venue
Published 06/02/2022, 12:58 PM EDT

Follow Us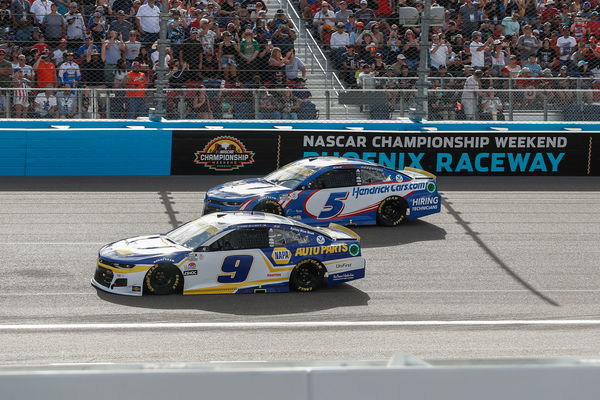 Earlier, reports emerged that the Phoenix Raceway will continue to host the NASCAR Cup Series season finale. Admittedly, this did not sit well with a fair number of fans who were hoping for a different venue. It was nothing against the Phoenix Raceway itself, but fans just wanted different venues to host the championship decider.
America's Favorite Video Today
Wasn't the championship weekend supposed to rotate between different tracks? Why no champonship weekend at Talladega or Watkins Glen or Sonoma?

— Pascal (@kenny_laemna) May 31, 2022
ADVERTISEMENT
Article continues below this ad
Should be Atlanta like the old days and the Atlanta race was awesome

— Cobra Washington Commanders (@elgenerico1919) May 31, 2022
Fucking why it's the worst track on the circuit. EVERY YEAR.

— Jackson (@Jackdontcareo) May 31, 2022
Now, fresh reports have emerged that the grandstand seats for the 2022 season finale at Phoenix, have been sold out. Despite all the calls for a different venue, it appears that fans are still excited for the finale. Fortunately for other potential spectators, seats located on the hillside and in the infield are still available. The bad news is that those tickets are selling at a rapid pace, so people have to hurry.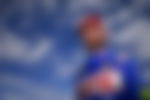 After Major Drama at the Phoenix Raceway, Corey LaJoie and Spire Motorsports Dealt a Massive Blow
Vegas deserves to host the championship weekend

— jon wenger (@jonnydubs3) May 31, 2022
Final track needs to move around each year similar to the super bowl imagine a championship at Daytona to end the year

— Luka Doncic stan account (@mat_103) May 31, 2022
Hey @NASCAR how about a 4 track rotation? Something like Phoenix, Homestead, Charlotte, Bristol. A few different varieties of track type.

— Greg Franck (@GL_Franck) May 31, 2022
Considering that this season has been pretty exciting and unpredictable, that has been a big factor in the ticket sale increase. A part of it is down to the Next Gen car delivering exciting racing and bringing many teams to square one. One thing is for sure, the community cannot wait to see how the 2022 Cup Series Championship plays out.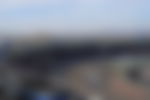 Apparently, some were under the impression that the championship finale was supposed to rotate venues. So they were pretty surprised to learn that Phoenix will be closing out the show yet again. However, nobody found anything wrong with the Phoenix Raceway, but they would appreciate a change of pace.
What tracks did the NASCAR fans suggest?
One track that had a special shout out was the Atlanta Motor Speedway, which used to host the season finale. Other names included Talladega, Watkins Glen, Sonoma, Las Vegas, and even Daytona. Of course, that last one may seem a little farfetched as the Daytona 500 usually heralds the start of the season. On the other end of the scale, imagine if one of the most iconic NASCAR races hosted the NASCAR season finale.
WATCH STORY: Bubba Wallace Goes Ballistic with F-Bomb-Laced Outburst at Phoenix
Phoenix is a terrible track. They took out all the good stuff. They need to fix it

— Simon Topham (@Speedworx41) May 31, 2022
NASCAR needs to announce a return to North Wilkesboro. The track ain't reopening for nothing.

— TagForce (@_TagForce_) June 1, 2022
Bring that shit to Charlotte it deserves it

— @rentfreeliving (@hailraid) May 31, 2022
Even names like Bristol, Charlotte, Homestead-Miami and other tracks were mentioned as candidates. A couple of responses even suggested the North Wilkesboro Speedway, which recently got revamped. This could make sense to a degree as it would not be out of the realm of possibility of a newly-revamped track returning to NASCAR.
Ugh. Phoenix? AGAIN? This track is NOT a championship track and I will keep saying it because it's *not*. You want a finale track? Homestead is. California could be a finale track. I'd take either of those.

Phoenix? No. Dear God, PLEASE no.

— Alan Muccioli (@Sonicfan1750) May 31, 2022
Providing feedback will help us make your experience better.
Enjoyed Your Read? Let us know how likely you are to recommend EssentiallySports to your friends!
ADVERTISEMENT
Article continues below this ad
It's fine. Next gen is gonna rock homestead and the finale is gonna be not bad but not good (again) and it'll be back to homestead in 2024

— Will Sugleris (@will1024156) May 31, 2022
They had a great opportunity to bring back the championship weekend at @HomesteadMiami with the NEXT GEN and they missed it. 😬

— Guillaume Hesnault (@RacingBaguette) May 31, 2022
ADVERTISEMENT
Article continues below this ad
The North Wilkesboro Speedway last hosted a NASCAR Cup race all the way back in 1996. So some fans were probably hoping for a grand return to the Cup Series. Though if we're being honest, the newly refurbished track is a bit untested. So it would make sense for other racing series to break it in and let it see some use before NASCAR had a taste.
Edited By: Pritam Priyedarshi